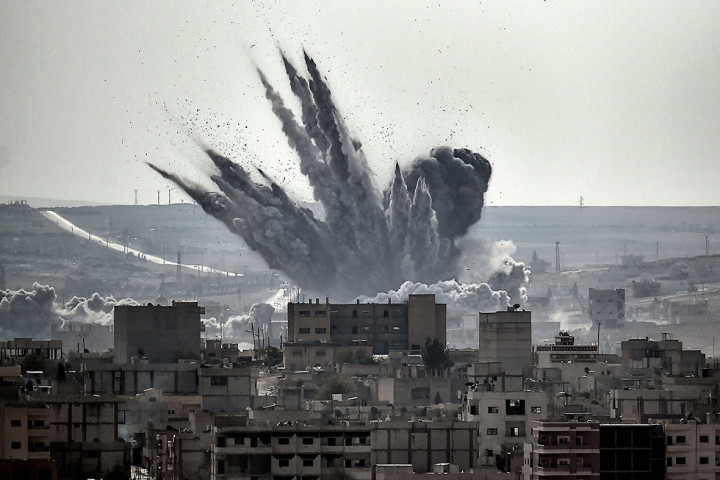 A member of terror group Islamic State (Isis) in the Syrian city of Kobani has sent a message asking for support and prayers for him and the other Sunni militants.
An militant known as Adam al-Almani took to the social media to ask supporters to pray for IS fighters, who may be struggling to continue their insurgence.
The plea was made after the Britain-based Syrian Observatory for Human Rights (SOHR) reported that Kurdish fighters who are combatting IS' insurgence in the country have seized six strategic buildings used by the terrorists and large quantities of weapons and ammunition.
Resistance fighters also retook a strategic hill overlooking the besieged city.
The message, reported by Radio Free Europe Radio Liberty, which aims to promote democratic values in countries where freedom of expression is denied, read:
Hundreds of people, including a large number of women, are joining the Kurdish fighters in a bid to halt the insurgence of IS, which aims to overthrow the government of Syria and Iraq and expand its Islamic caliphate.