Isis: Russian troops deploy to Syria to intensify Bashar al-Assad fight against Islamic State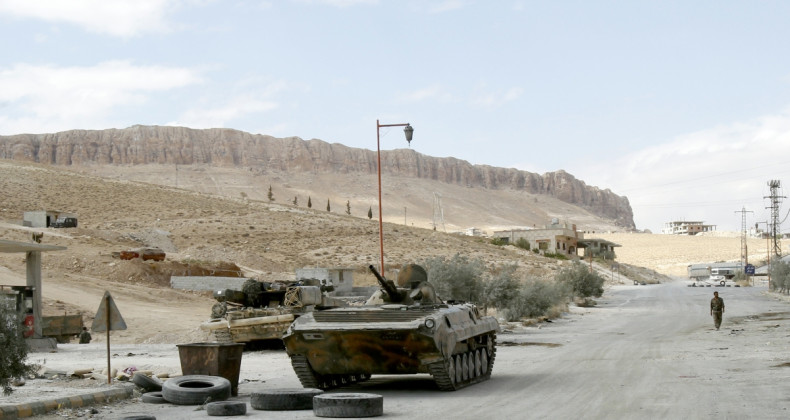 The Russian parliament has approved the use of military in Syria upon a request from Vladimir Putin. The chairwoman of the upper chamber of parliament, the Federation Council, said the Kremlin asked them to authorise the use of the army in foreign lands. Lawmakers quickly gave their nod on 30 September after considering the proposal in a closed doors session, Federation Council Speaker Valentina Matviyenko told Tass news agency.
Under the Russian constitution the president needs parliamentary approval to legally use the military outside of the country. Putin last sought such authorisation before annexing Crimea in March 2014.
Kremlin Chief of Staff Sergey Ivanov said the military was to fight Islamic State (Isis) militants in Syria, upon a request from president Bashar al-Assad. The move came after Moscow has consistently beefed up its presence in the war-torn country. In recent weeks Russia has shipped some of its most advanced military hardware to Syira, reportedly including dozens of fighter jets, in a bid to shore up the Assad regime, its long-time and only ally in the region.
On 28 September, Putin used a speech at the UN General Assembly to portray the dictator as the only viable option to counter IS extremists in the region, also opening the door to a possible collaboration with US-led coalition bombing the Islamist group.
However in an interview with CBS television he had also ruled out Russia was immediately to take part in any direct military action in Syria: "Russia will not participate in any troop operations in the territory of Syria or in any other states. Well, at least we don't plan on it right now. But we are considering intensifying our work with both President Assad and with our partners in other countries."