Isis in Syria: Russian President Vladimir Putin calls for regional coordination to fight terrorists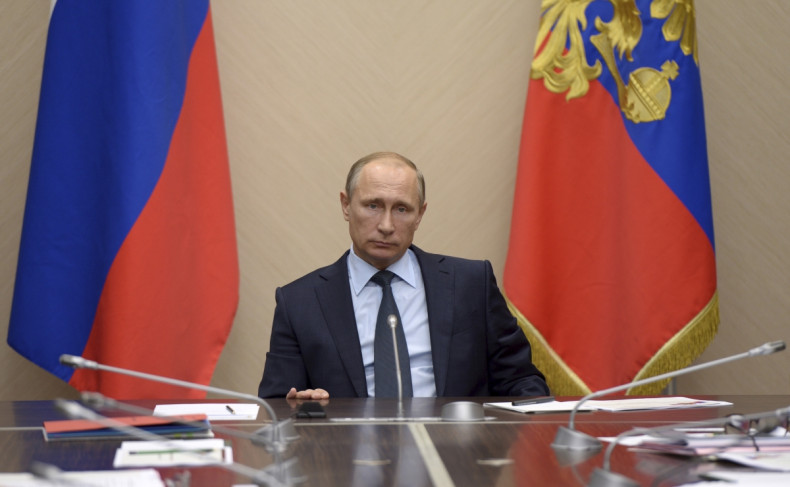 Russian President Vladimir Putin has criticised the US strategy in Syria and called for a coordinated regional effort in support of president Bashar al-Assad in the run-up to his much-awaited address at the UN general assembly.
Russia has recently boosted its military support to Damascus, its long-time and only ally in the region, but Putin, who is also due to hold talks with US President Barack Obama after speaking in New York, said he doesn't plan to put combat troops on the ground at the moment.
"Russia will not participate in any troop operations in the territory of Syria or in any other states. Well, at least we don't plan on it right now," he said in an interview with CBS television. "But we are considering intensifying our work with both President Assad and with our partners in other countries".
Putin said that the Islamic State (Isis) group could be successfully fought only by supporting the Assad regime. "There is no other solution to the Syrian crisis than strengthening the effective government structures and rendering them help in fighting terrorists. But, at the same time, urging them to engage in positive dialogue with the rational opposition and conduct reform."
He also took a jab at the Obama administration's so far fruitless effort to create an effective moderate rebel force loyal to Washington. A programme to train more than 5,000 fighters was recently described as "an abject failure" by US senator John McCain after the first group of recruits to enter Syrian territory quickly disbanded.
"It turns out that just 60 were properly trained, only four or five with weapons are fighting, while the rest of them simply took the American weapons and ran over to join Isis," Putin said. He went on to say that regime forces were the only legitimate army in Syria and supporting "illegal structures" such as other rebel groups was a breach of international law and the UN charter.
Meanwhile French fighter jets carried out their first air strikes against IS in Syria as part of a US-led coalition. Washington and its allies have long argued that Assad has to step down for a solution to the crisis to be workable. Regime forces have been accused of widespread atrocities against the population, something that Putin has dismissed as "propaganda".