Isis sex slaves: UN official says jihadi group peddles girls 'like barrels of petrol'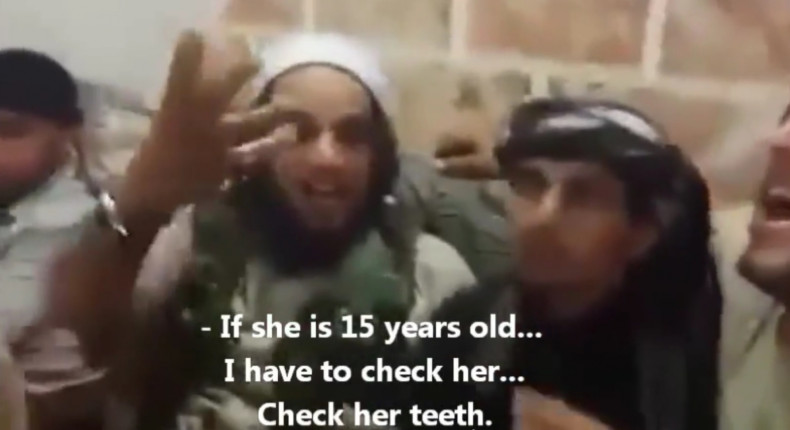 The Islamic State is circulating a sex slave price list for captured women and children, a senior United Nations official has confirmed.
Bloomberg reported Zainab Bangura said she was given a copy of an Isis pamphlet during a trip to Iraq in April. The pamphlet included the price list, which listed captured children as young as 1-years-old grabbed the highest prices. Among the bidders were members of the jihadi group and wealthy Middle Easterners.
The list originally became public about eight months ago, but many questioned its authenticity, Bloomberg reported. Bangura, the UN special envoy on sexual violence in conflict, verified that the document was from the Islamic State and detailed real transactions.
"The girls get peddled like barrels of petrol," she told Bloomberg. "One girl can be sold and bought by five or six different men. Sometimes these fighters sell the girls back to their families for thousands of dollars of ransom."
Bangura revealed that children aged 1 to 9 are sold to Isis fighters for about $165 (£106) in Iraqi dinars. Those prices declined to $124 for teenaged girls and to $41 for women over the age of 40. The UN official explained that the women and children captured are first offered to the militant leaders, then to wealthy members of the region and finally to the terrorist group's fighters.
The Muslim former foreign minister of Sierra Leone also commented on what makes the Islamic State different from other terrorist organisations.
"It's not an ordinary rebel group," she said. "When you dismiss them as such, then you are using the tools you are used to. This is different. They have the combination of a conventional military and a well-run organised state."
According to VICE News, Isis first began selling sex slaves after it captured over 2,000 Yazidis in August 2014. Channel 4 in the UK and PBS in the US recently released a documentary called Escape from Isis showing Yazidi sex slaves escaping the horrors of enslavement in Syria and Iraq.