Isis in Iraq: '2 Yazidi girls kill themselves every day' after being raped by insurgents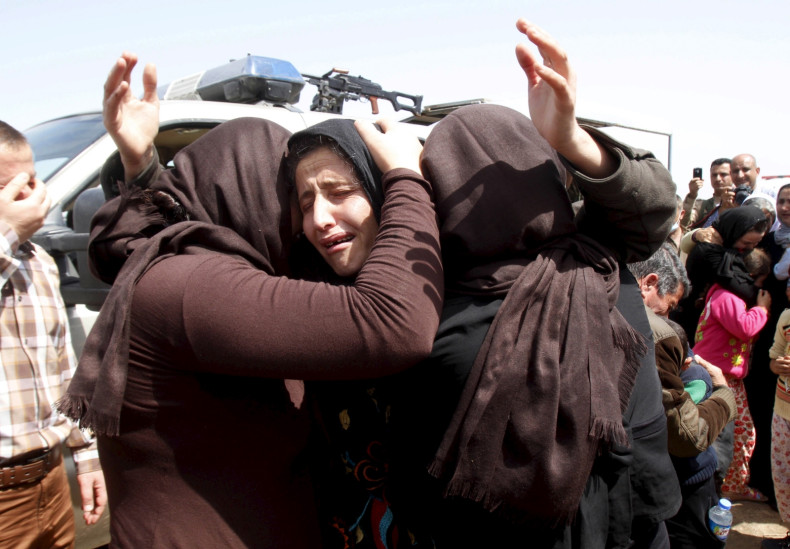 Two girls captured by terror group Islamic State (Isis) kill themselves every day after being abused by the insurgents, it has been claimed.
An Iraq-based aid worker only known as Yousif told the Express that up to 60 girls commit suicide every month. He added that the rape victims end their life due to "honour and shame", fearing that their families will not accept them back should the terrorists release them.
"There are different methods they use inside there, whether they hang themselves, cut themselves, different ways they do it," Yousif said. "They don't have hope that their people will accept them, at the same time they don't want their babies."
He added that girls who became pregnant as a result of rape by IS were encouraged to abort or abandon the newborns in orphanages.
Referring to a nine-year-old girl who allegedly became pregnant after being sexually abused by 10 different men, Yousif said: "Isis was the father, she had been raped by more than nine or 10 men. She is very tiny. If she delivers naturally or by caesarean, she will die."
Yousif's claims come after an exclusive IBTimes UK report revealed that some girls from the Yazidi community – which mostly bears the brunt of IS insurgence in Iraq and Syria – were snatched from their mothers, sold to IS fighters, tortured and even raped in public by more than two or three fighters at a time before being freed.
Ziyad Shammo Khalaf, who works with the local NGO Yazda to offer assistance and first aid to the persecuted Yazidis, told IBTimes UK: "The girls were dragged away from their mothers. If the mothers pleaded them not to give away their daughters, they were beaten and tortured."
Earlier in April, a UN report warned that IS as well as other terror groups such as Nigeria-based Boko Haram use rape as a weapon of war.
The report said that there has been an increase in cases of sexual violence since mid-2014, following the insurgence of IS last summer, and this spate of attacks resulted in the abduction, rape and sexual enslavement of thousands of Yazidi girls.