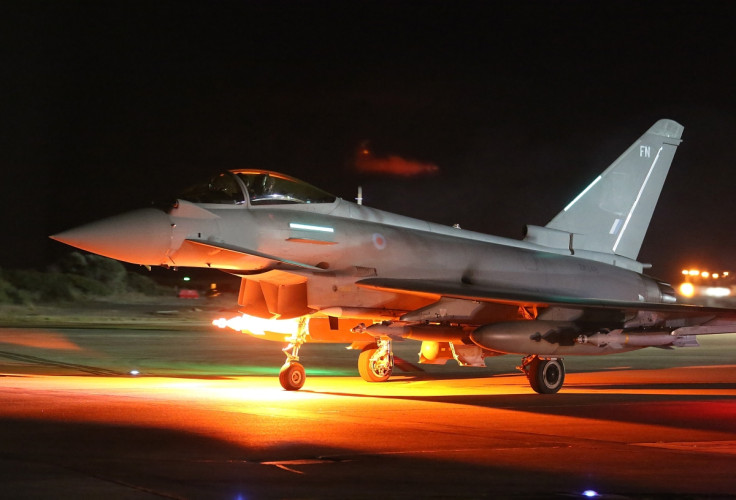 British bombers have not hit targets in Syria for over ten days and are yet to drop high-tech Brimstone missiles that were a key part of David Cameron's pitch for joining the international coalition against Islamic State (Isis).
While RAF jets have carried out regular bombing raids and operations in Iraq in the two weeks since the House of Commons approved widening British military action in the Middle East, they have not targeted IS in Syria since Tornados bombed the IS-controlled Omar oilfields on 6 December.
Between 7 and 10 of December British bombers fired Brimstone, Hellfire and Paveway IV missiles at Daesh positions in Iraq to support Iraqi army and Kurdish forces but are yet to strike targets in Syria, according to data published by the Ministry of Defence.
At over £100,000 a piece, Brimstone missiles are unique to the RAF and the most expensive weapons in the UK arsenal. Their range, speed and precision was a key element of Cameron's case to the House of Commons of why Britain should enter the conflict, as well as to quell fears of high civilian casualties.
The lack of action in Syria since 6 December has caused speculation that IS positions have been harder to strike than in neighbouring Iraq, with one source telling The Sun newspaper that it was difficult to take out Daesh leadership in Syria without a credible military force on the ground.
Unlike in Iraq, where the Kurds call in air strikes when they are needed, there is no equivalent anti-IS force in Syria. The conflict is a complex patchwork of competing militias, many linked to radical Islamist groups and few have the structure of either the Iraqi or Kurdish forces. As such the RAF lacks so-called spotters on the ground.
But an MoD spokesman dismissed any criticism of a lack of action in Syria when contacted by IBTimes UK, arguing that Daesh do not recognise the border between Iraq and Syria and pointing to numerous strikes against the terrorist group over the past two weeks.
"The RAF regularly strikes Daesh in Syria and Iraq using a mix of precision Brimstone and Hellfire missiles and Paveway IV bombs. We select the best weapon for the job depending on the target and coalition needs, conducting strikes on both sides of a border that Daesh do not recognise," he said.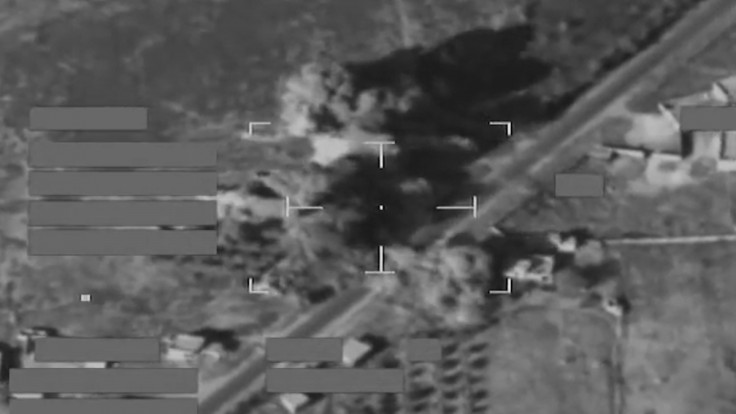 Michael Stephens, head of the RUSI think-tank, said that a lack of action in Syria in recent days was not a surprise both because Britain is part of a wider coalition – including the US and France – and because the government is wary of civilian casualties.
"It was never going to be a huge ramping up of airpower. There was always going to be a couple of fireworks let off right after the initial decision to extend strikes. But ultimately it's about what targets you can hit that don't mess up life for people on the ground but are still visibly hurting ISIS. It's a really tough balance to maintain, and I think that ultimately it results in far fewer strikes than people expected," he said.
Stephens added that the Brimstone missile was not an appropriate weapon for the targets that Britain was hitting in Syria.
"Brimstone [...] is a fairly small payload weapon which is used for quick moving targets in built-up areas. There's no need to waste money on a Brimstone hitting an oil field in the middle of nowhere," he said.