Isis in Syria: Four more Russian soldiers killed in battle for Palmyra, claims Islamic State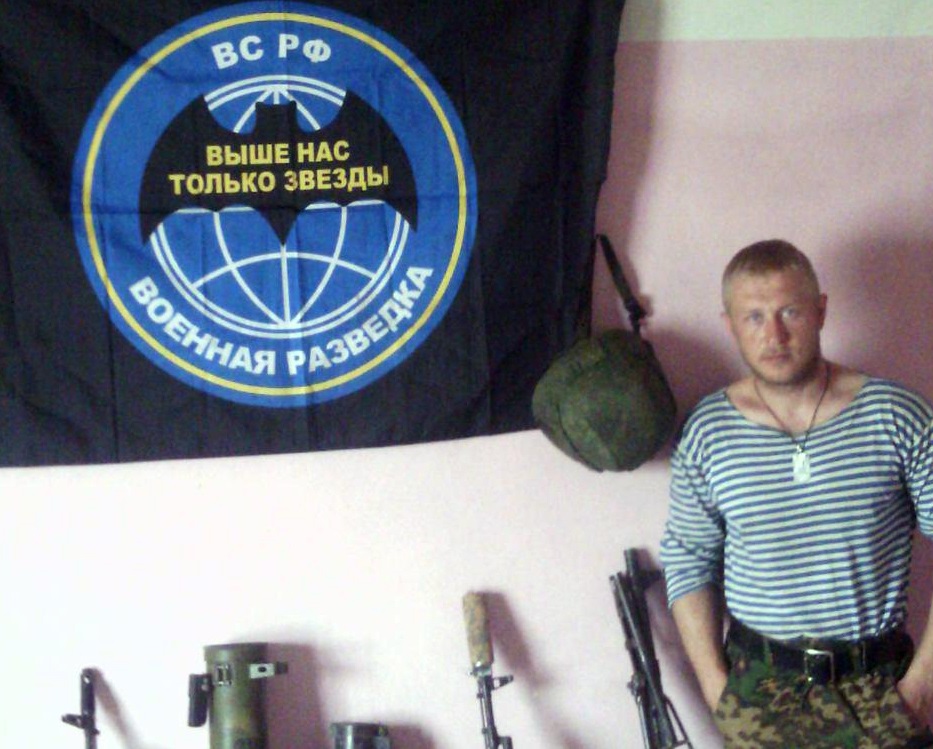 The Islamic State (Isis) claims to have killed four more Russian soldiers near the Syrian city of Palmyra, a day after releasing a video purportedly showing the body of a Russian military advisor. The jihadi group said in an online statement its militants killed the servicemen along with six members of the Syrian army and a number of Hezbollah fighters during clashes near the Unesco world heritage site on March 17.
A news agency linked to the Jihadi group released a photo depicting the body of a blonde man, with his face and military smock stained in blood. No proof was given for the other deaths. Other images posted online possibly taken from the man's mobile phone showed him alive during a combat mission.
In one snap he could be seen posing in camouflage gear for a group picture with nine comrades in a country area. In another he was standing beside a line of rifles and RPGs lying against a wall underneath koranic verses and the flag of the Russian military intelligence, with its motto "above us only stars".
The banner with its iconic batman logo was the only clue tying the man to Russian forces, as no military insignia or patches were visible in the other photos. The post by Aamaq news agency came a day after the IS (Daesh) linked outlet published a video of what it said was a Russian military advisor who was also killed near Palmyra.
The clip showed equipment allegedly seized from the soldier tidily displayed before the camera. The items included an automatic rifle, several ammunition magazines, a helmet, a radio a metal detector and first-aid medical equipment marked in Russian. The Russian foreign ministry did not comment on the issue. Aamaq said the advisor was killed in the Dawa area west of the city on 16 March while the four soldiers died a day later in the nearby Qasr al-Halabat.
Moscow is known to have used military contractors instead of uniformed soldiers for operations in Syria, in a technique that analysts say serves to lessen internal and external political pressure on the Kremlin.
Russian-backed regime forces have been on the offensive in Palmyra since last week, with hundreds of airstrikes targeting Islamist position in and around the city. On 16 March IS militants launched a counterattack on a strategic hill to its west that resulted in casualties on both sides, according to monitoring groups.
The Syrian Observatory for Human Rights (SOHR) said fighting was continuing on 18 March amid heavy bombardment from regime and Russian warplanes.
IS captured Palmyra in May 2015 and has since destroyed a number of it ancient treasures, blowing up temples and shrines it deems as blasphemous symbols of ancient religions. Liberating the city once known as the "Pearl of the Desert" would seal Russia's campaign in Syria with a major victory. After announcing most Russian troops were to return home, President Putin made clear enough forces would remain the fight against the Islamic State group and particularly help regime forces retake Palmyra.