Isis: 'Thousands' of Palestinians flee Yarmouk in face of Islamic State advance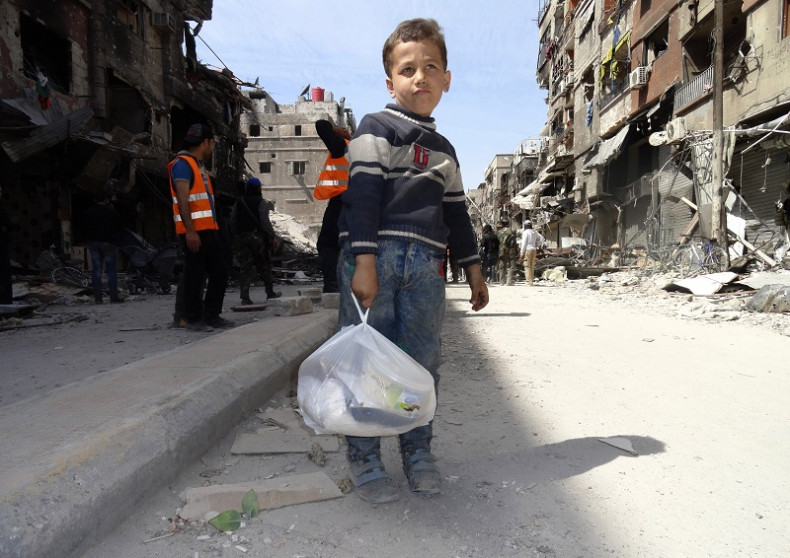 Thousands of Palestinians have been evacuated from Yarmouk refugee camp in Syria after Islamic State (Isis) seized swathes of the sprawling neighbourhood on the outskirts of Damascus.
A senior official with the Palestinian Liberation Organisation (PLO) told AFP on Sunday that the residents had been taken to hospitals and shelters in the Syrian capital.
IS have now taken control of up to 90% of Yarmouk camp, once home to some 180,000 Palestinian refugees, but now to just over 18,000.
"Around 400 families, approximately 2,000 people, were able to leave the camp on Friday and Saturday via two secure roads to the Zahira district, which is under army control," said Anwar Abdul Hadi.
Yarmouk has been surrounded by either rebel forces or the Syrian army loyal to embattled president Bashar Al Assad since the beginning of Syria's civil war.
IS has reportedly struck an unusual allegiance with rival jihadi group Jabhat al-Nusra to wrestle control Yarmouk from rebels loyal to Palestinian faction Hamas, which had been fighting against regime troops.
On Monday, IS posted a video on social media showing them inside Yarmouk.
The Syrian Observatory for Human Rights, a Britain-based monitoring group, also told AFP that "hundreds" of people had been evacuated from the camp.
It added that at least 26 people, including civilians and militants on both sides had been killed since the fighting started last week.
The Observatory said that at least two Palestinian militants were beheaded by IS.
Syrian forces remain outside the camp, and sources said troops had set up additional checkpoints around Yarmouk after the fighting began.
The UN Sunday expressed concern about the situation in the refugee camp, with UN Relief and Works Agency (UNRWA) spokesman Chris Gunness telling Reuters that it was: "an affront to the humanity of all of us, a source of universal shame".
"Yarmouk is a test, a challenge for the international community. We must not fail. The credibility of the international system itself is at stake."
During a visit to the camp in early 2014, UNRWA chief Filippo Grandi described the scenes witnessed as "shocking" saying the people queuing for food to "the appearance of ghosts".