If anyone wants a neat encapsulation of the injustice faced by the Kurdish people and the warped priorities of the Turkish government, they need only look at the contrasting fortunes of two people.
One is a Kurdish doctor who helped push Islamic State (Isis) out of Kobani. The other is a Turkish-born militant who rose to become a senior commander of the Islamist group, helping to impose its barbaric regime on Kurdistan and northern Syria.
Esra Yakar, a 5th-grade student at the Medical School of Dicle University in Diyarbakir, went to the Kurdish province of Kobani a few months ago as a volunteer doctor to help treat Kurds wounded in the fighting with IS militants. In December 2014, she suffered heavy wounds to her head and right eye during an attack by IS.
The Turkish Medical Association reported she was taken to Turkey for better treatment but Yakar was shuffled between various hospitals and her referral to a hospital for advanced examination and treatment was delayed. In the meantime, she lost her right eye.
After Yakar was finally taken to a hospital in Ankara, the prosecutors in Diyarbakir launched an investigation against her. And while still under medical treatment, she was arrested and jailed in the Sincan prison in Ankara for being a "terrorist".
Medical students and rights organisations, including the Turkish Medical Association and the Health and Social Services Workers Union, have staged protests in Ankara and Diyarbakir, calling for the release of Yakar.
Şeyhmus Gökalp, a council member of the Turkish Medical Association, said the arrest of Yakar while she was heavily wounded was inhumane, adding: "Unfortunately, while corruption is not considered a crime in this country, providing civilian people in Kobani with health services is.
"We condemn the unlawful attitude and restrictions of the Ministry of Health, the government and the chief physician of Dicle University against Yakar."
On 5 March, Yakar was released pending a trial due to her serious health problems. Her trial has been postponed to 30 April.
'IS commanders have a right to health services'
Meanwhile, reports on social media suggest Emrah Cakan, a Turkish-born IS commander wounded in Kobani, has been getting medical treatment at the university hospital in the province of Denizli in Turkey since 28 February.
Orhan Cicek, head of the pro-Kurdish Peoples' Democratic Party (HDP) of Denizli, said Cakan's relatives confirmed he has been an IS member for six months.
Following the reports on the social media, the governor's office of Denizli issued a written statement on 5 March, regarding the allegation. The statement began: "The treatment of Emrah C at the Denizli hospital was started upon his own application.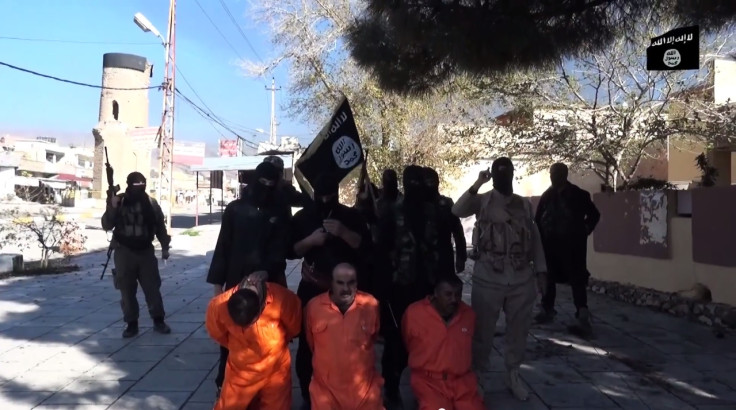 "The procedural acts concerning his injury were conducted by our border city during his entry to our country and they still continue. And his treatment procedures continue as a part of his right to benefit from health services just like all our other citizens have," the statement said.
That a Kurdish doctor wounded by IS in Kobani was deprived of health services, and then arrested on spurious charges, while an IS commander is safely treated in hospital, is a manifestation of the injustice of the Turkish legal and political system against Kurdish people – and yet another damning indictment of the Turkish government.
'The jihad express'
Several reports have suggested thousands of foreign fighters have made their way into Syria and Iraq via Turkey to join IS and other Islamist groups in the region, and that Turkey has implicitly acquiesced to the infiltration of arms and other supplies for these groups.
Marc Pierini, former European Union ambassador to Turkey, referred to the country's unchecked borders as "an open-door policy to jihadists in Turkey. So much so that the flight from Istanbul to Gaziantep has been called 'the jihad express'".
The security forces of Turkey - a Nato member, no less - that arrested a Kurdish doctor after she was wounded by IS militants in Kobani are somehow unable to identify and arrest Islamist militants who have used Turkey as a gateway to join IS or other militant groups in the region since the start of the civil war in Syria in 2011.
This is the despite the fact that, on 3 February, the National Intelligence Organization (MIT) allegedly sent a warning note to security forces, stating about 3,000 IS militants have entered Turkey from Iraq and Syria since January 2015 and are preparing for terrorist attacks, Taraf Daily reported.
The note added the militants have been settled in cell homes and are in preparation for armed and bomb attacks against the Ankara-based embassies and consulates of the countries that are members of the US-led coalition militarily intervening in Syria. When the attack eventually happens, they'll probably blame the Kurds for it.
Uzay Bulut is a Turkish journalist who writes for IBTimes UK about Turkey and Kurdistan.