David Cameron will urge British Muslims to do more to help prevent the growth of extremism and to stop blaming the government when their youngsters join Islamic State (Isis) jihadis.
Speaking at the GLOBSEC security conference in Bratislava, Slovakia, on 19 June, the British Prime Minister will highlight the cases of a 17-year-old from Dewsbury, who blew himself up in Iraq, a convert from High Wycombe who died in Somalia, and three sisters from Bradford who took their nine children to join jihadis in Syria.
Criticising "non-violent extremists" who allow radical ideology to take hold but will "buy into some of these prejudices giving the extreme Islamist narrative weight and telling fellow Muslims 'you are part of this'.
"This paves the way for young people to turn simmering prejudice into murderous intent. To go from listening to firebrand preachers online to boarding a plane to Istanbul and travelling onward to join the jihadis," according to a text released by Downing Street.
Stop blaming others
Isis's world-view is "potent" because it has been given credence on the internet, by hate preachers and in some communities, he will add.
"If you're a troubled boy who is angry at the world or a girl looking for an identity, for something to believe in and there's something that is quietly condoned online or perhaps even in parts of your local community, then it's less of a leap to go from a British teenager to an IS fighter or an IS wife than it would be for someone who hasn't been exposed to these things."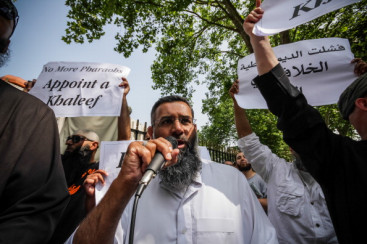 He will also call for an end to "finger pointing" in some sectors of the Muslim community.
"That blame game is wrong and it is dangerous. By accepting the finger pointing — whether it's at agencies or authorities — we are ignoring the fact that the radicalisation starts with the individual and we would be in danger of overlooking many of the ways we must try to stop it at the source.
"We need to treat the causes, not just the symptoms. Of course, we will do everything we can to help the police and intelligence agencies to stop people travelling to Syria. But we mustn't miss the point: they are not responsible for the fact that people have decided they want to go."