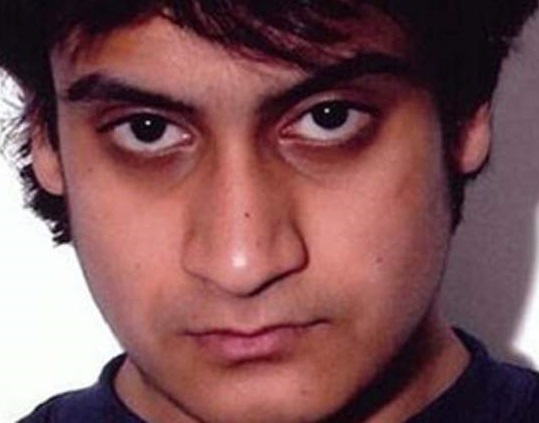 When 17-year-old Hammaad Munshi fled his West Yorkshire home to go to Syria via Turkey he became just the latest young Briton to crusade behind Islamic State (Isis), joining a ragtag crew of British Muslims either living in or fighting for the self-declared caliphate in the Levant.
Little more than a month earlier, 16-year-old Kadiza Sultana and 15-year-olds Shamima Begum and Amira Abase pawned family jewellery and headed to Syria via Istanbul. They followed a friend, Sharmeena Begum, who had gone to the IS-stronghold of Raqqa two months earlier.
They join equally high-profile cases such as that of Mohammed Emwazi - recently unmasked as the executioner "Jihadi John" in the murders of journalists James Foley and Steven Sotloff and two British aid workers, Alan Henning and David Haines - and Abu Hajar al-Britani, the Birmingham jihadi who blew himself up in an attack on an Iraqi military base in November.
In August last year, Shiraz Maher, a jihadism expert from King's College London's International Centre for the Study of Radicalisation, told BBC Radio 4's Today programme that British extremists are among the "most vicious and vociferous fighters" in IS ranks, acting as suicide bombers and executioners and "at the front lines, taking part in the conflict in every way".
The total number of Britons that have travelled to Iraq and Syria to join the radical Islamist group is unclear. The Foreign Office put it at around 500, but a Birmingham MP claimed that the true figure was closer to 2,000. The border Syria shares with Turkey is easily breached and until missing Britons turn up in promotional videos released by IS, it is difficult for the authorities to verify where they are.
The question of why young Muslims leave Britain to travel to what is arguably one of the most dangerous places on earth has been posed by police, experts and religious leaders – and not least by the parents of the jihadis, many of whom say they had no idea that their sons and daughters were being radicalised through the internet and were planning to fly to a war zone.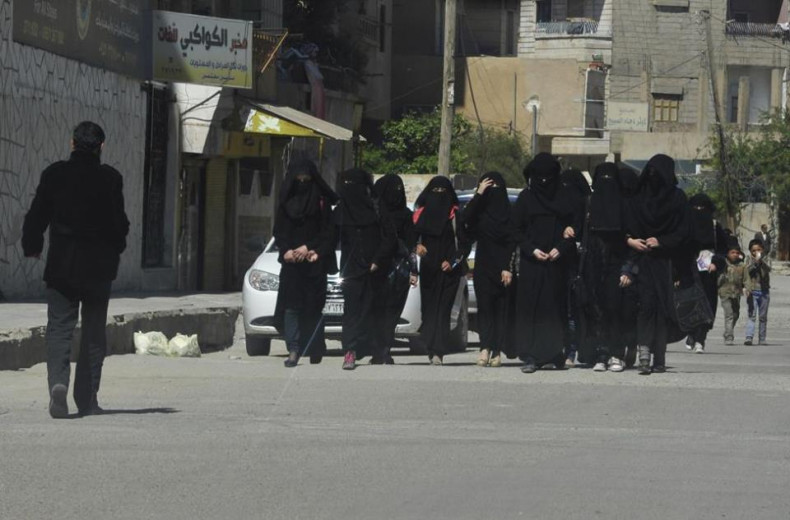 Last year, three British radicals attempted to explain their motivation for joining IS in a 13-minute video titled: There is no life without Jihad. One man, Abu Bara al-Hindi, said that fighting for the militant group was "a cure for depression" while others said that it was a religious obligation and that, in becoming a martyr, a guaranteed place in paradise was on offer. IS's extremely savvy use of the media, including social media and slick propaganda videos, is undoubtedly playing a role in persuading young people to follow.
"The strange thing is that their parents had no inclination whatsoever of what these youngsters are up to. This is really how it is in the community," Chaudry Abdul Rashid, a Muslim community leader and secretary of Birmingham Central Mosque, told IBTimes UK.
"I don't think this only applies to Muslim parents – I don't think parents generally know what their children are up to. What parents would willingly send their son or daughter to a place where there is far greater danger of being killed than anywhere else in the world?"
Birmingham was in the spotlight earlier this year over much-ridiculed claims by US channel Fox News that parts of the city were "no go-areas" for non-Muslims, but the association of Britain's second city with radical Islam is not totally unfounded. Birmingham has produced the greatest number of British jihadis among UK cities, not least the father-of-two-turned suicide bomber al-Britani.
Rashid, who is 73 and admits that he struggles to use email let alone understand the websites that Isis recruiters are using to ensnare susceptible young Britons, says that the Muslim community at large is baffled by the surge in British youngsters heading out to Iraq and Syria. He compared it to the thousands of British partisans who went to fight in the Spanish Civil War in the 1930s.
"I find it very strange [that] people would put themselves into this situation of danger. As far as religion is concerned there is no edict that tells them to do that. [But] if we look at the Spanish Civil War, what was the reason that people went to fight there in their thousands? It is the lure of war that appeals to young blood [...]. It is the excitement," he said.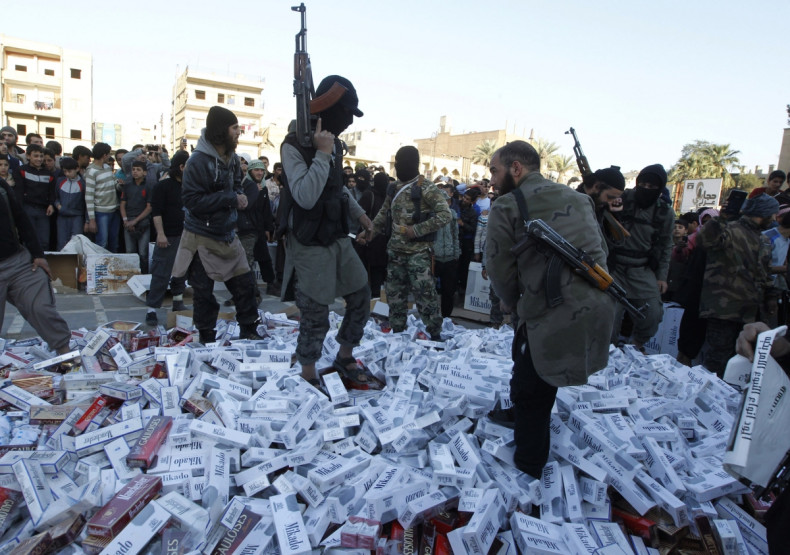 Indeed it is not only IS propaganda videos that suggest that foreign fighters have a privileged life in the Islamic State – at least compared to ordinary Syrians or Iraqis. A Raqqa-based anti-IS activist told IBTimes UK last month that foreign fighters were given the best houses and treated to free medical care, while the citizens of Raqqa starved and died in droves.
There is of course a difference between those that travel to Iraq and Syria to take up arms and fight and those - like the case of the three schoolgirls who left for Raqqa in February - who go to take other roles in the Islamic State. Not all of the young people who have left Britain to join IS have ended up as militants, although many have.
As well as promises of a better life, some have suggested that young Muslims have been drawn to IS by a more traditional teenage urge, namely sex. London mayor Boris Johnson famously said that young IS fighters were "porn obsessed w**nkers". Meanwhile, the Daily Mail has taken to calling the route from Britain to Syria taken by a number of British schoolgirls as "the Jihadi bride trail". But experts say that such simplifications are unhelpful to both understanding radicalisation and combating it.
"I completely disagree with [that]. I think it severely reduces the agency and the choices that women have when they make these decisions and romanticises the appeal of going and joining the Islamic State. It simplifies it," said Nikita Malik, a researcher at radicalisation think-tank Quilliam.
"Yes, women do play a fostering role when they join the Islamic State. [...] They wear double veils, they are not able to leave the house without a companion [but] the reason that individuals go out, irrespective of gender, are the same: it is a struggle trying to understand who you are and how you fit in and trying to understand aspects of your religion – and people exploit that."
Quilliam, which engages with ex-radicals that have returned to the UK, has found that while much of that exploitation takes place on the internet, it also happens on a face-to-face basis in the UK. Many young Muslims – like young people of any faith – do not feel able to talk to their parents and do not understand the complex ideas of their religion and extremists are all too willing to fill that vacuum.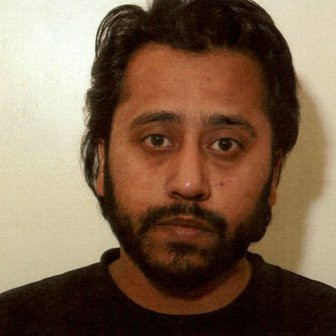 Mashudur Choudhury has been jailed for four years
handout
The British government and the courts have attempted to put young people off from travelling to Iraq and Syria with strict penalties for those who return. In 2014, Britain jailed Mashudur Choudhury, a 30-year-old from Portsmouth who travelled to Syria in 2013 to fight for IS but returned soon after. His defence lawyer said that he was "ideologically confused" when he left Portsmouth with five other young men who called themselves the al-Britaini Brigade Bangladeshi Bad Boys or the "Pompey Lads", writing on social media that he wanted to die a martyr's death.
The government has also explored legal measures of preventing young people travelling to Iraq and Syria, including measures that would allow airlines to reject British passengers that staff believe could be heading to the Middle East to join IS. But Rashid was sceptical that this reactive strategy would prevent the tide of young Muslims travelling to Iraq and Syria.
"I hope the legal methods are effective. But anyone who is determined to [join IS] is going to do it: no legal framework is going to stop him," he said.
As for Malik, she feels that such legal measures are only useful if they come alongside outreach and engagement with young and alienated Muslims. Both Muslim communities and wider British society need to understand better why certain young people are drawn to IS and many others are not.
"We generalise about three girls joining the Islamic State to a whole population of girls. Yes, they hold extreme views but that is why they are extremists [...]. Not all young Muslim girls want to join the Islamic State. [...] Many of them are rejecting those ideas. Why is it that some people are so immune to this?" she said.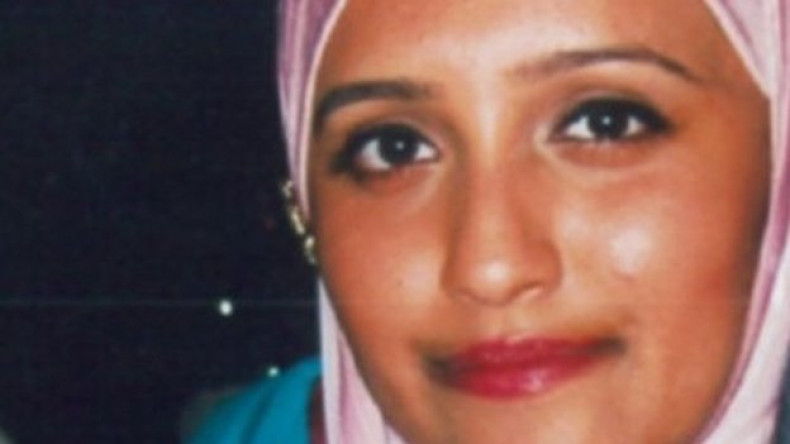 Birmingham Central Mosque has been trying to understand that too, says Rashid. He pointed to an open day last Saturday that focused on Muslim youth, as well as regular outreach programmes within the mosque that seek to persuade young Muslims that joining IS in its jihad is not only dangerous, but also contrary to Islamic law.
As for the "Brummie" foreign fighters who take to social media from Iraq or Syria to encourage more young Birmingham Muslims to join IS, he resents not only the negative perception that they are casting over his city, but the fact that he has never seen any of them in the mosque.
Rashid says that most of the young men exposed in the media as British jihadis are petty thugs rather than devout Muslims.
"You know the strange thing is we don't even know these kids. They are not even members of our congregation. They say they're from Birmingham but we don't know them or their families," he said.
The efforts of community groups and mosques - as well as radicalisation-focused research such as that being pursued by Quilliam - will be undoubtedly play a role in combatting extremism in young British Muslims. But the alarming regularity of cases of young Britons joining IS in 2015 alone suggest that it may be unduly optimistic to suppose that it can prevent more young Muslims like Munshi from pursuing their own personal jihad in the deserts of the Levant.