ISIS: Video of French National Abducted in Algeria Released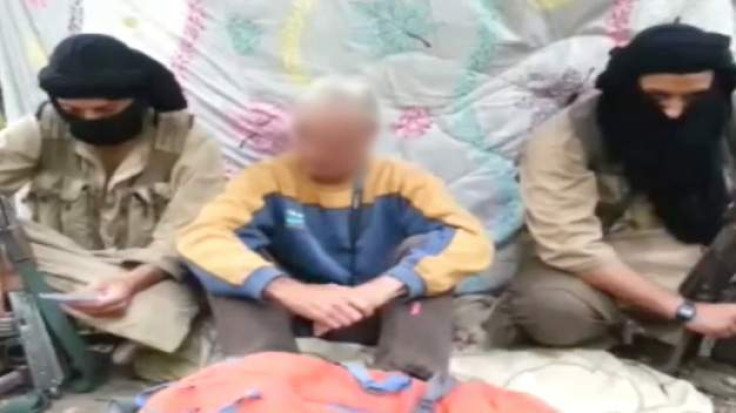 A French national has been kidnapped by an Islamic State splinter group,
A video has been released, which claims to show a 55-year-old man, who is believed to have been abducted by the Caliphate Soldiers of Algeria.
In the video, the French citizen, who gives his name, age and date of birth, calls on France's President Francois Hollande directly to end military action in Iraq.
"I am in the hands of Jund al-Khilifa, an Algerian armed group," he says. "This armed group is asking me to ask you (President Hollande) to not intervene in Iraq. They are holding me as a hostage and I ask you Mr President to do everything to get me out of this bad situation and I thank you."
While the French foreign ministry has confirmed the abduction, it said it could not verify the authenticity of the video.
The French citizen was kidnapped in the eastern Algerian region of Tizi Ouzou on Sunday while he was on holiday.
An Algerian security official said the tourist had been hiking with two friends when he was taken.
The abduction comes just hours after Islamic State militants warned they would target France, and other countries, after it launched air strikes against them in Iraq.
The strikes came after France agreed to join a US-led coalition against the terror group formed after the US launched its airstrike campaign on 8 August.
France has also been carrying out reconnaissance flights over Iraq this week and has started arming the Kurdish Peshmerga forces fighting against the group in northern Iraq.
Following the airstrikes, a spokesman for the militant group urged followers to carry out revenge attacks, killing Europeans and Americans, and "especially the spiteful and filthy French."
France's Interior Minister Bernard Cazeneuve reacted to news of the kidnapping saying: "This threat to kill civilians, added to the execution of hostages and to the massacres, is yet another demonstration of the barbarism of these terrorists, justifying our fight without truce or pause. France is not afraid because it is prepared to respond to their threats."
No group has yet claimed responsibility for the kidnapping.
© Copyright IBTimes 2023. All rights reserved.