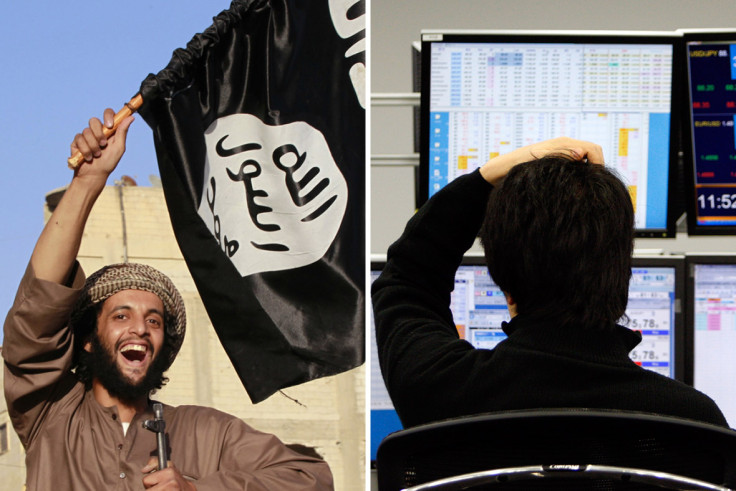 Islamic State (ISIS) is financing its terrorist activities by channeling capital it has looted into legitimate markets in the Middle East and betting heavily on the foreign currency markets
A British parliamentary committee was told the terrorist organisation is making as much as £14.3m (€18.5m, $20.2m) a month by laundering cash it seized after capturing the Iraqi city of Mosul into legal currency markets in the Middle East.
According to the findings of a specially-convened Foreign Affairs sub-committee, which were reported by the Telegraph, the money is then used to speculate on foreign currency markets and the huge returns generated are then wired back to into the Islamic State's coffer via unaware Iraq and Jordan-based financial institutions.
The sub-committee, which was specifically set-up to investigate the role Britain has played in financing the terrorist group, found that Islamic State finance chiefs would even play the stock market using part of the $429m they seized from Mogul's central bank.
"The cash that Isis has looted, along with siphoned off pension payments, is routed into Jordanian banks and brought back into the system via Baghdad," said John Baron, chairman of the British Foreign Affairs subcommittee. "That allows the system to be exploited by Isis, in that they take a turn [profit] on the foreign currency actions and siphon that cash back."
Islamic State, which makes an estimate £1.8m a day from the oil trade after taking control of a number of oil fields in Syria, is also understood to have "siphoned off" pension payments that are still being made by the Iraqi government to civil servants living in Mosul.
In December 2015, the Central Bank of Iraq banned 142 currency-exchange houses in Iraq from its twice-monthly dollar auctions in a bid to cut-off the Islamic State money supply, after the US had alleged the currency-exchange houses were in fact shifting funds on behalf of Islamic State.