Isis women's manifesto: Nine-year-old girls should become brides, declares all-female Al-Khansa Brigade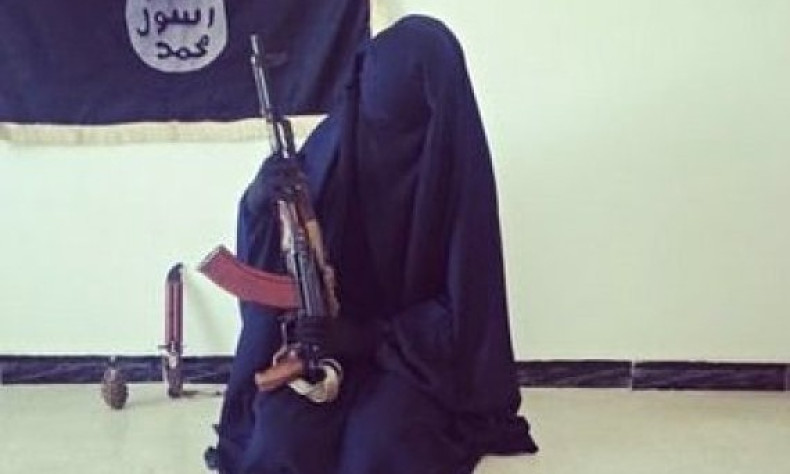 Women affiliated with members of terror group Islamic State (Isis) have published a manifesto and guide to living as a militant Muslim female.
The document, Women of the Islamic State: Manifesto and Case Study, was uploaded by the all-female Al-Khansa Brigade's media wing on jihadist forums.
It was then translated by Charlie Winter, researcher at the counter-extremism think tank Quillam.
The authors of the document explained that the role of a woman is to serve her husband, and that westernised conceptions of femininity have "forced women away from their true role."
The document continues "[a woman's] creator ruled that there was no responsibility greater for her than that of being a wife to her husband. This is women's fundamental role and rightful place.
"She cannot fulfil this role if she is illiterate and ignorant, though. Hence, Islam does not ordain the forbidding of education or the blocking of culture from women," states the document.
"Yes, we say: 'Stay in your houses', but this does not mean, in any way, that we support illiteracy, backwardness or ignorance. Rather, we just support the distinction between working – that which involves a woman leaving the house – and studying, as it was ordained she should do."
The document therefore appears to promote rather sedentary lifestyles for women, with the focus firmly on looking after their husbands and children. It also ordains women must stay covered up, and points out that fashion shops and beauty salons are "the work of the devil."
"It is always preferable for a woman to remain hidden and veiled, to maintain society from behind this veil," the authors continue.
Education should start at the age of seven and ends at the age of 15, the manifesto explains.
"It is considered legitimate for a girl to be married at the age of nine. Most pure girls will be married by 16 or 17, while they are still young and active. Young men will not be more than 20 years old in those glorious generations."
The authors of the document also urged people to refrain from "exploring science", aimed at "trying to uncover the secrets of nature". The focus, rather, should be on the spread of Islam.
Quillam explained that the document, which rejects western values and provides an account of life in IS territories in Iraq and Syria, "is a piece of propaganda aimed at busting myths and recruiting supporters. Importantly, it is not in any way aimed at a Western audience".
The manifesto came as reports emerge about growing numbers of women who flee their countries to join IS.
According to Dr Erin Marie Saltman, senior counter-extremism researcher at the Institute for Strategic Dialogue (ISD), IS propaganda is one of the main factors that convinces women and girls to take part in what they believe is a just cause.
"In some instances, women and girls join IS for the same reasons as men do," Saltman told IBTimes UK.
"By establishing an Islamic state they feel they are building a utopia, and this is a very powerful recruitment agent.
"Women are told they can contribute to the creation of this state by becoming the mothers and wives of the next generation."
Margaret Gilmore, from the independent think-tank Royal United Services Institute, said that many of the girls who leave for IS territories are teenagers, some as young as 15.
"This is very worrying because at that age they are very idealistic, they believe they can change the world and that by joining IS they are helping the cause," she told IBTimes UK.
"But when they get there, some of them find that they have to marry and they become almost like slaves."