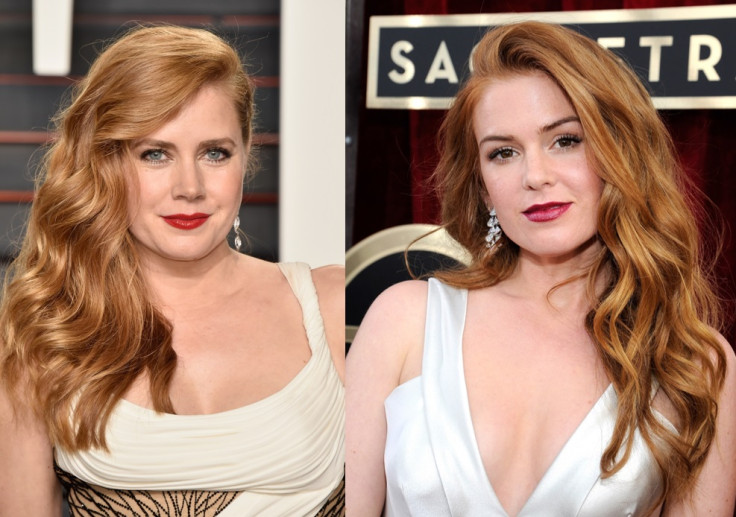 Isla Fisher and Amy Adams can currently be onscreen together in Tom Ford's dark thriller Nocturnal Animals, which follows successful art gallery owner Susan Morrow (played by the latter), who receives a book manuscript from her ex-husband (Jake Gyllenhaal). Intrigued, she reads the mysterious novel but soon becomes worried that the violent thriller is actually a symbolic tale of revenge thanks to the obvious parallels between the couple in the book, Tony and Laura (Fisher), and the relationship she had with her former lover.
It's certainly not a new discovery that the red-headed performers look insanely similar – that's probably part of the reason why Ford chose them for their roles in the film after all. However, as it turns out, Fisher acknowledges the resemblance too. On 17 November, The Great Gatsby star joked about the fun she had once because of it on NBC News' Today...
"One year for our holiday greeting card, I cut and pasted Amy Adams' face over mine," she laughingly admitted. "So it was Sacha, Amy and the kids and then we said, 'Season's greetings from Sacha, Isla'... no one noticed."
Inspired by Fisher's recent divulgence, IBTimes UK has compiled a list of which celebrities we think look alike (and can never tell apart), from The Walking Dead actor Jeffrey Dean Morgan and Javier Bardem to Westworld star Evan Rachel Wood and American Horror Story's Alexandra Breckenridge. The likes of Katy Perry and Zooey Deschanel also feature, as well as Oscar winner Brie Larson and Supergirl herself Melissa Benoist... Click through to check them all out...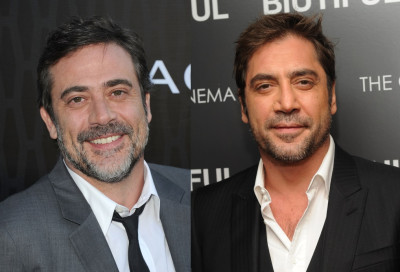 For more entertainment news follow A-List on Twitter @Alistinsider