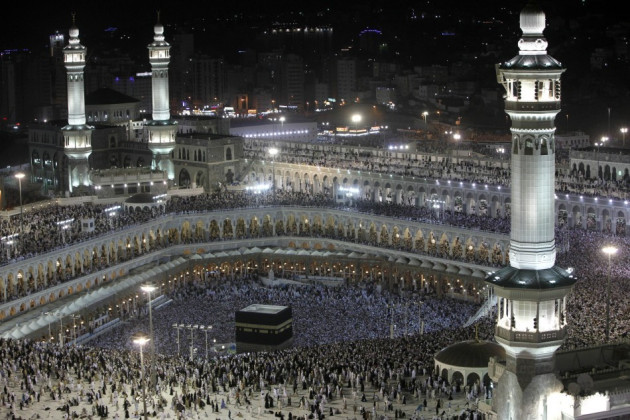 Channel 4 bosses have cancelled the public screening of a documentary about Islam over fears it could be the target of violence.
The in-depth documentary entitled 'Islam: The Untold Story' drew 1,200 complaints when it was aired last week.
It enraged that many Muslims were furious at presenter Tom Holland's sceptical analysis, in which he challenged certain historical claims made by the religion.
Mr Holland was subsequently threatened with violence on micro-blogging site Twitter for making the programme.
Channel 4 had planned to hold a public screening of the show, followed by a debate featuring opinion formers in London, later this month.
But now security experts have recommended bosses cancel the debate over threats and potential violence.
A Channel 4 spokeswoman said: "Having taken security advice, we have reluctantly cancelled a planned screening of the programme Islam: The Untold Story. We remain extremely proud of the film which is still available to view on 4oD."
Mr Holland triggered fury among some Muslims by saying that there is scant mention of Mecca in the Qur'an - the holy book of Islam.
He went on to claim there is no evidence for the popular claim that Islam was fully developed when it began in the seventh century.
On Twitter, a viewer posted: "Six minutes into Islam: The Untold Story and I can already feel fire raging inside."
The Islamic Education and Research Academy (IERA) said the show could not be taken seriously.
"The programme utterly failed to take all facts into consideration, as seen from our response to the programme," an IERA spokesman said.
"The film was clearly biased in its presumptions and some of the evident presumptions were the non-existence of contemporary Islamic evidence and the rejection of the Islamic historical tradition. This was shown to be a misconception in our response to the programme."
Mr Holland took to the channel 4 website to defend the programme from attacks.
"We were of course aware when making the programme that we were touching deeply held sensitivities and went to every effort to ensure that the moral and civilizational power of Islam was acknowledged in our film, and the perspective of Muslim faith represented, both in the persons of ordinary Bedouin in the desert, and one of the greatest modern scholars of Islam, Seyyed Hossein Nasr."