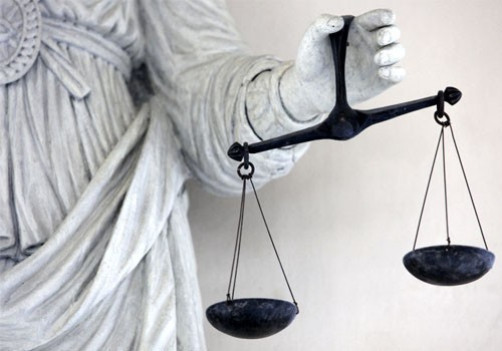 A woman was held down and attacked for eight hours by her own family to exorcise a "demon" - before pleading with a judge not to jail her husband for playing a key role in the attack.
The husband, son and son-in-law of Asma Hussain, 50, joined forces to attack her after she complained of feeling ill. It is thought that the victim's 28-year-old son Mohammed Kayes Hussain instigated the attack by telling the rest of the family that she had been possessed.
Mrs Hussain, of Tower Hamlets, east London, was pinned to the floor and doused in the face with water from a bottle by Mohammed Kayes and her son-in-law, 21-year-old Muhammed Aziz.
Her wheelchair-bound husband, 60-year-old Ahmed Hussain, reportedly called an imam from a local mosque to assist in the exorcism. He read passages from the Qur'an and used a stick to beat the victim, while repeatedly soaking her in holy water.
During the imam's assault, Ahmed Hussain allegedlly told him to hit his wife harder "to beat the demon out".
The 'treatment' went on until after midnight last January. When Mrs Hussain's brother arrived at the property the next day he noticed bruising on her body and blood running from her nose. The imam was still at the scene, again pouring holy water on the victim and using a stick to strike her.
'End of my life'
Snaresbrook Crown Court, in east London, heard the attack lasted for almost eight hours non-stop, during which time the victim was screaming out in pain.
However Mrs Hussain pleaded with the court to spare her husband, saying that "it would be the end of my life if Ahmed lost his liberty."
Ahmed Hussain, Mohammed Kayes Hussain and Muhammed Aziz were convicted of assault occasioning actual bodily harm, and jailed for a total of 44 months. However Ahmed Hussain's sentence was suspended for two years.
The victim's daughter Salma, 22, and daughter-in-law Halima Khatun, 28, were both acquitted, as the judge ruled they did not play a direct role in the attack.
The imam mysteriously vanished before the trial took place.
Detective Inspector Cliff Jones, of Tower Hamlets police, said: "The victim's family apparently believed she had been possessed by demons which needed to be removed.
"This was a violent attack on a defenceless woman at the hands of the people she should have been most able to trust. It is right and proper that police carried out a full investigation and the courts have today convicted those involved in the incident.
"What happened to this victim was domestic violence".