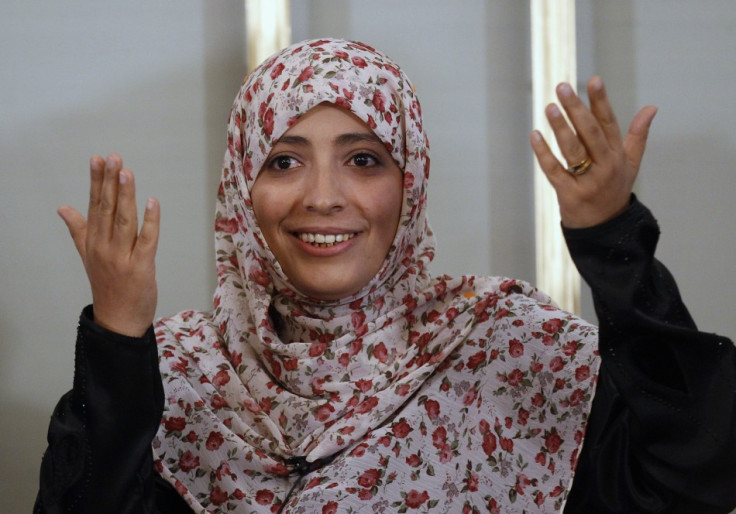 Islam and other faiths are not a threat to democracy, according to Nobel Peace Prize winner Tawakul Karman.
The problem is not with the religions themselves but with some of their followers who make intolerant interpretations of their faiths, the Yemeni activist has been quoted by Reuters as saying.
She has also noted that the recent 'Arab Spring' uprisings saw Islamist parties emerge as big winners winning elections in Morocco and Tunisia, according to the report. Egypt's multi-stage parliamentary vote too saw them make strong gains, Karman, 32, has reportedly added.
"All the religions, they respect democracy. They respect human rights, they respect all the values that all of us carry. The only problem is the misunderstanding from the people who act - Islam, Christian, Jewish or any other religion - (as if to say) 'this is THE religion'," the agency has quoted her as saying.
Karman is set to receive the Nobel prize on Saturday along with two Liberians, President Ellen Johnson-Sirleaf and Leymah Gbowee.