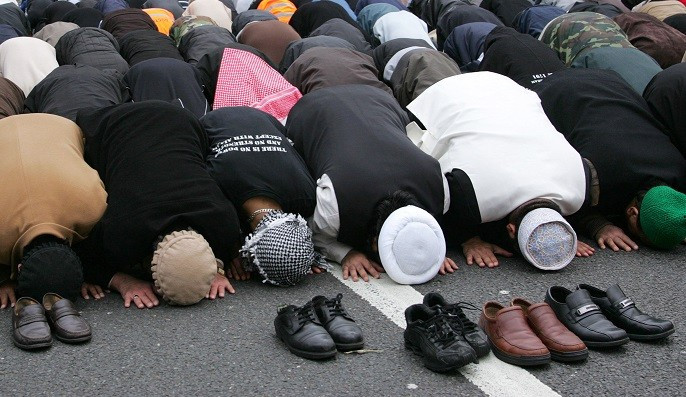 Tens of thousands of Muslims in Britain are to hear a sermon that condemns grooming children for sex today (Friday).
It has been written by Bradford-based imam and local councillor Alyas Karmani
Set to be read out in about 500 mosques, the sermon comes a day after the jailing of an Asian gang whose members abused children in Oxford.
The speech condemns their "disgraceful actions" and calls on British Muslims to heed the Koran's ban on "sexual indecency, wickedness and oppression of others".
An excerpt of the sermon reads: "Allah commands us to undertake all matters to the highest standard of excellence.
"As Muslims we are commanded to be just, fair and shun evil, wrongdoing and all forms of indecent and immoral behaviour.
"Failure to remember and act on this results in the society that we are part of declining in social and moral terms.
"Addressing every man today, I will speak to you of sexual grooming.
"There has been a lot in the news recently about men of Pakistani and South Asian backgrounds in Derby, Rochdale, Telford, Oxford and West Yorkshire who have been convicted of this evil and wicked crime.
"These actions are reprehensible and we condemn those involved and support the victims who are innocent children.
"Islam is a religion of mercy and compassion and places a strong obligation on safeguarding and protecting the weak and vulnerable from abuse - particularly women and children."
Karmani blamed sexual abuse on a lack of good role models for men.
He said: "There's a profound disrespect culture when it comes to treating women. One of the reasons we feel this is the case is poor role models.
"Access to pornography, which objectifies women, is creating a culture where men are now ambiguous when it comes to the issue of violence against women."
The sermon has been distributed to mosques by a group called Together Against Grooming (TAG).
Spokesman Ansar Ali said: "We have been horrified by the details that have emerged from recent court cases and, as Muslims, we feel a natural responsibility to condemn and tackle this crime.
"Potentially on a Friday you've got hundreds of thousands of people walking into a mosque and you have their undivided attention, so what better medium to try to send a powerful message and raise awareness."