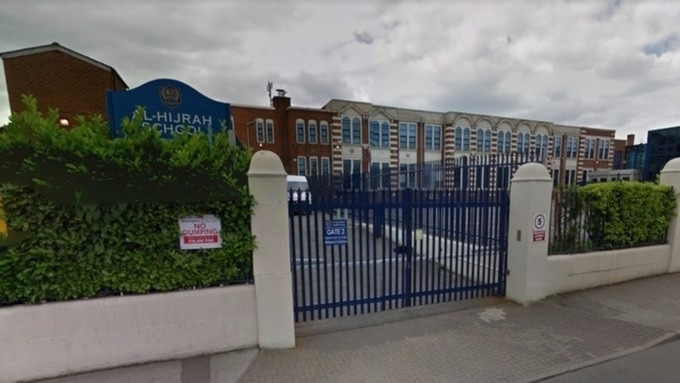 An Islamic faith school's policy of segregating boys and girls has been deemed unlawful gender discrimination by judges at the Court of Appeal
The Court of Appeal overturned a High Court ruling to find that the Al-Hijrah school, in Birmingham, was acting unlawfully in contradiction to the 2010 Equality Act.
Judges heard how the school, in the Bordesley Green area of the city, has complete segregation of boys and girls from nine to 16 for all lessons, breaks, school clubs and trips.
In 2016 the High Court found that Ofsted inspectors were wrong to penalise the mixed-sex school because of its policy of gender segregation.
But on Friday (13 October) Judges agreed with Ofsted's lawyers who had argued that the segregation at the Birmingham City Council-maintained school left girls "unprepared for life in modern Britain".
The latest court ruling found that the school policy was detrimental and considered to be less favourable treatment for both male and female pupils by reason of their sex.
The ruling will affect another 20 schools -Muslim, Jewish and Christian - which have a segregation policy, with judges saying that Ofsted were slow to act on the problem.
The school teaches boys and girls, aged four to 16. From year five, boys and girls are completely separated.
Last year Ofsted ruled the school as inadequate and placed it in special measures due to the segregation policy.
Ofsted's Amanda Spielman Her Majesty's Chief Inspector of Schools, said the policy failed to prepare pupils for life in modern Britain.
"The school is teaching boys and girls entirely separately, making them walk down separate corridors, and keeping them apart at all times," she said according to the BBC.
"This is discrimination and is wrong. It places these boys and girls at a disadvantage for life beyond the classroom and the workplace, and fails to prepare them for life in modern Britain," she said.
Birmingham City Council said it took legal action as they believed the Al-Hijrah school was held to a different standard to other schools with similar policies, that had not been downgraded by Ofsted.