Islamic State: Isis terrorists urge 'lone wolf' stabbing attacks on civilians in Germany and Austria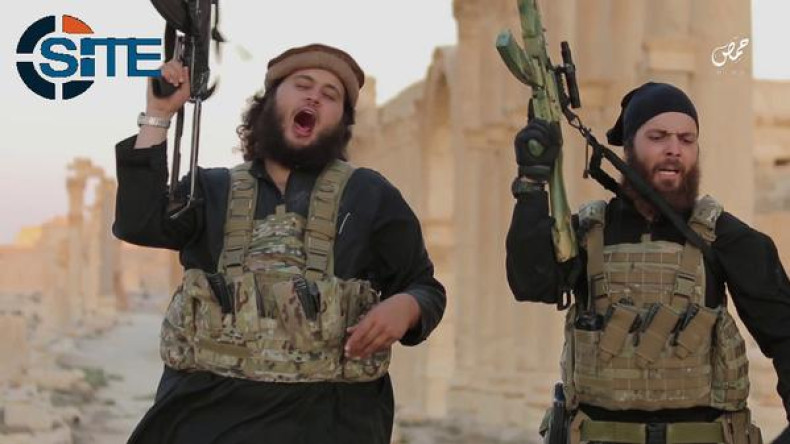 A video has been released showing two German-speaking Islamic State (Isis) militants shooting a pair of bound male hostages dead in the Syrian city of Palmyra, before urging 'lone wolves' to hit Germany and Austria with terrorist attacks.
Under the jihadist monikers Abu Omar and Abu Usama, the two men urge their "brothers and sisters" to either flee to meet up with IS in Iraq and Syria, or commit attacks on "unbelievers" at home.
One of the pair explicitly threatens German Chancellor Angela Merkel, pledging revenge for the "blood of Muslims spilled in Afghanistan". This is believed to be a reference to both Germany's participation in the Nato coalition that ousted the Taliban, as well as the current German administration's support for air strikes against IS.
Site Intelligence monitoring group identifies one of the men as Muhammed Mahmoud, an Austrian jihadist who was released from jail in Turkey in August, and has posed alongside decapitated corpses in previous videos.
"Take a large knife and go to the street and slaughter infidels" he implores in the video.
Earlier this year, German intelligence chief Hans Georg Massen announced that 720 German citizens are believed to have travelled to Iraq and Syria to join the jihadist group.