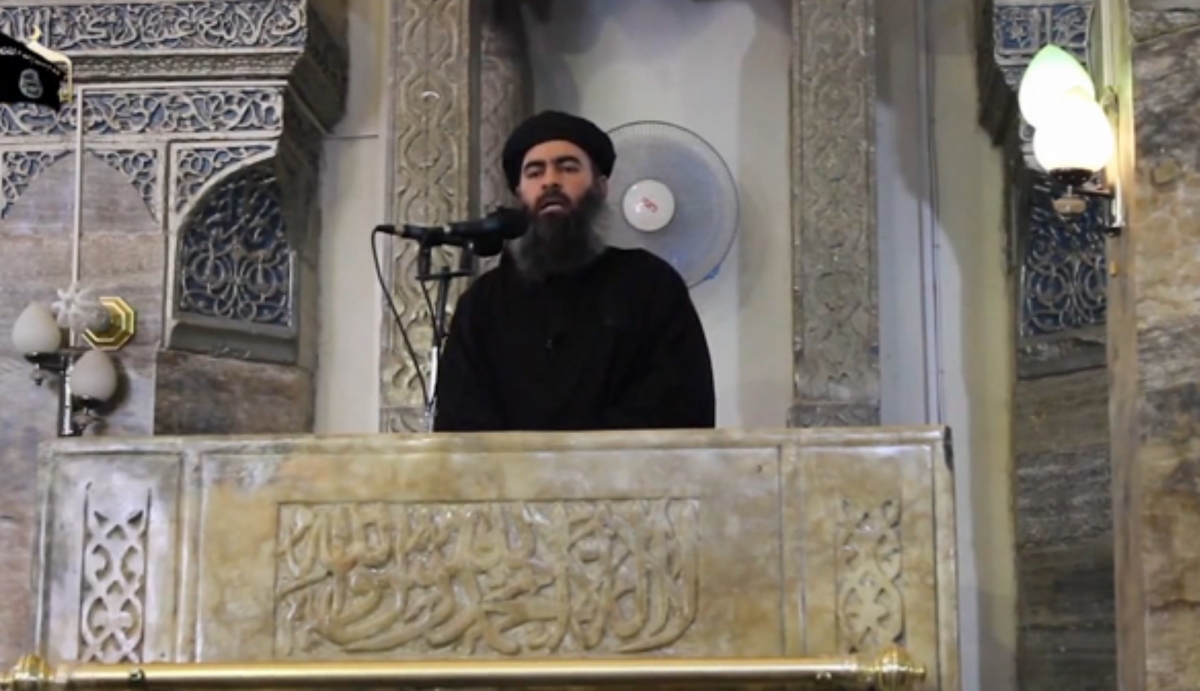 The gruesome video purporting to show the beheading of American journalist James Foley at the hands of Islamic State terrorists may be symptomatic of a leadership rift within the jihadist group, between caliph Abu Bakr al-Baghdadi and the Syrian contingent, according to a risk management expert.
The footage, which shows a member of Isis beheading Foley, appeared on YouTube after 5pm EST (10pm BST) and was produced by al-Furqan Media, the official news outlet for the Sunni Islamist group.
Twitter and YouTube scrambled to suspend accounts that linked to the video and Twitter CEO Dick Costolo stressed that users of the microblogging site who post graphic images of the apparent beheading will be suspended:
However, the move caused mixed results. The same video was posted by a different YouTube user and was later removed by the company. It also popped up on LiveLeak. The Twitter account suspension also targeted a journalist who was reporting on Foley's death, apparently contradicting Twitter's policy on news gathering.
Zaid Benjamin, Washington correspondent for Radio Sawa, tweeted several still images of the video but not the moment of Foley's execution or links to the video itself. Despite these unintended consequences, ZeroFOX chief strategist officer Shane Shook thinks it's good practice to suspend accounts that allegedly belong to jihadi propagandists:
"They will find ways to spread the message, but just like with other abusive forms of content publishing it is imperative to ensure a good social media practice with forms of gruesome content," he told IBTimes UK.
Diaspora and the Dawn of Glad Tidings
In the past few months, IS has issued a successful social media campaign that managed to promote and spread their brand, propaganda and new across social media.
Among the strategies used by the Islamic State is hijacking a popular trending hashtag as a means of infiltrating conversations by adding that hashtag onto one of their unrelated tweets, according to ZeroFOX company.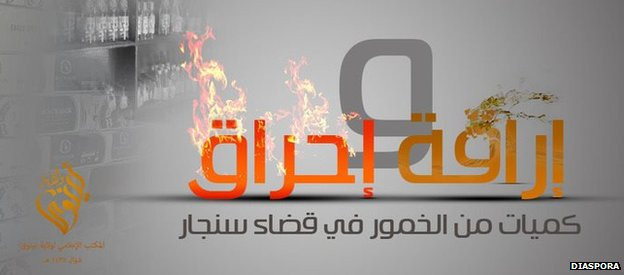 IS Diaspora account
But Twitter's crackdown on the Twitter presence of IS, which reached its peak last week when pro-jihadist accounts were being taken down almost immediately, has forced the Islamists to set a string of accounts on the privacy-focused Diaspora and using the Arabic-language Twitter app called "The Dawn of Glad Tidings".
Diaspora accounts, started on 14 August, have been used to issue IS statements, pics and updates. The group's supporters have circulated these information on Twitter, proving that any attempt to close IS official accounts is not very effective. Diaspora works as a decentralised social network operating through a series of interconnected sites.
The Dawn app allows IS to send tweets through the personal accounts of their users allowing them to reach hundreds of thousands more accounts, giving the perception that their content is bigger and more popular that it might actually be.
Shifting strategy
According to Shook the move reflects a shift in IS strategy. "They're moving away from much of truly gruesome content to a more positive light, more media messaging," he told IBTimes UK. "Dawn app is adopting prerogative message of social commentary and less gruesome presentation of gruesome pics. That is more effective with the educated class, less radical, they're attempting to recruit today."
"It's a very Orwellian principle of controlling the message that is being very effective in electronic or psychological warfare," he said "With the Dawn of Glad Tidings we've seen them communicating with a more educated, less radical target audience but with a message that clearly contains radical, even gruesome content."
"The message is buffered by concepts of humanitarianism and other less evident social commentary to justify their willingness to participate in these forms," he continued.
"We're seeing less of eating enemy's hearts and more bringing harvest type of messaging. As with any revolutionary concept, first takes radicals to create mass then leadership with ability to think through strategic challenge to organise the mass."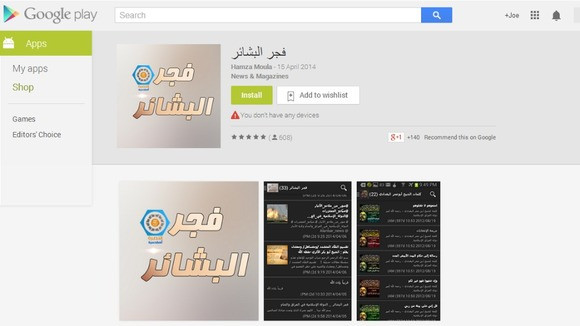 The Dawn of Glad Tidings app, developed by IS
Leadership rift?
But this shift in ideological communication strategy is contrary to "al-Baghdadi past demonstrated activities" and points to a shift in leadership dawa (collective) in IS. The struggle is between "a more Syrian principle of governance vs the very established tribal and hierarchic Iraqi" one.
At the beginning, the Syrian contingent did not even intend to be part of IS, according to Shook, they just intended to be partner organisations with similar principles and very definite differences in progress. But Baghdadi "really took the reins and the messaging away from the Syrian contingent through social media and began publishing his own Fatwas, his own communications to the market made it appear that the Syrian contingent was part of IS before it really was".
"I wonder whether the Syrian elements will take more defined leadership position versus the Iraqi elements," he said.
The Islamic State also uses experts in the areas of marketing, PR and visual content production from Syria, Palestine and Egypt to ensure the legitimate appearance of its messages, according to ZeroFOX.
"What's intriguing in those regions, which are largely very poor economic regions, is the access to the talent to produce this social media campaign which shows an access to really educated source of sophisticated talent," he said.