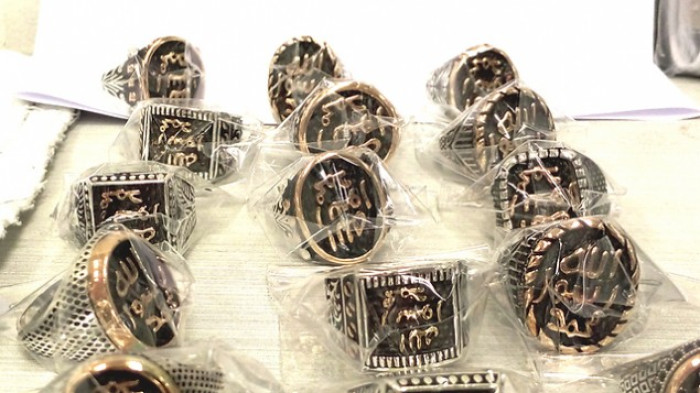 More than 100 rings bearing the logo and iconography of Islamic State (IS) have been recovered from Ben Gurion International Airport in Israel.
Workers at Tel Aviv's main airport discovered a package with 120 of the rings that appear to be merchandise for the terrorist group.
The rings were found among several hundred other pieces of jewellery. They are believed to have flown over from Turkey and bound for Ramallah in Palestine.
The Israeli Tax Authority said the rings were seized as they contained "banned propaganda" and therefore illegal to import.
"The thought that there are people who affiliate themselves with a murderous agenda like Isis is simply shocking," said a source in customs told Ynet News.
A tax official told the Times Of Israel a shipment of IS propaganda this large should be cause for concern.
The official said: "A large number of rings tells us that there are buyers for this. It is frightening and terrifying to know that in the territories of the Palestinian Authority, there are supporters of this murderous organisation and, who knows, maybe with our help they will discover a cell or ideological organising by IS."