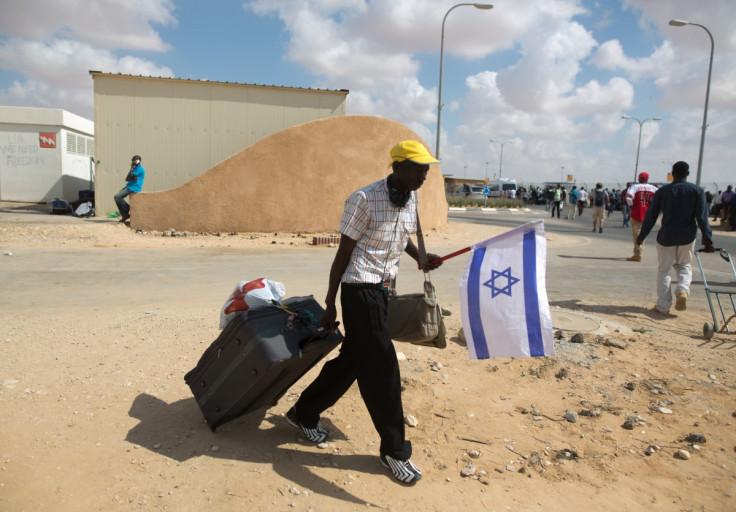 Israel has been accused of 'sending African migrants' to other countries through secret deals that could be in breach of international law. The BBC has said they gathered evidence of the deal after speaking to migrants sent to Rwanda and Uganda.
BBC's Kathy Harcombe reported that migrants were held in a detention centre for 12 months before being given the choice between returning to their country or being sent to a third country in Africa. The BBC alleges that migrants who refuse either option could be sent to prison indefinitely.
Harcome said: "Rwanda's president has only said that his government has been in talks with Israel over hosting its migrants and has never confirmed a deal. Uganda has denied outright that such a deal exists but has told the BBC that it is now investigating how migrants who claim to be sent from Israel are entering the country."
The BBC spoke to a man in Kampala who said that he had been sent to Uganda from Israel, although he was originally from Darfour. The man alleged that he was sent from Israel with seven others and that his papers were taken from him upon arrival in Uganda. Speaking on condition of anonymity, he told the BBC: "None of the things I was promised were given to me. They just want to take people and dump them anywhere else."
While the BBC said that legal experts have questioned whether Israel is breaching its obligations under the UN Refugee Convention, the Israeli government has denied the allegations. Emmanuel Nahshon, Israel's Foreign Ministry spokesperson, said that the country was acting "to the highest standards". Nahshon told the BBC: "Whatever happens within the process is something that we deal with in our bilateral relations with other countries."
Lawyer Anat Ben-Dor is one of many lawyers questioning the Third Country policy in Israel's Supreme Court in the coming months. She said: "The whole idea of asking [the refugees] to give their 'voluntary' consent to something they do not know because this is a secret arrangement... Of course this is not voluntary because you are using the threat of putting them indefinitely in prison if they refuse to go."