Israel Approves New East Jerusalem Construction Plan Before Obama-Netanyahu Meeting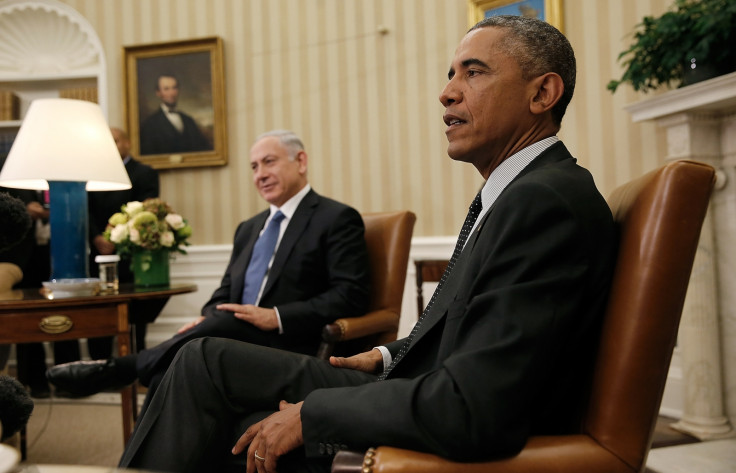 Israel has given the final approval for the construction of 2,600 houses in the Jewish neighbourhood of Givat Hamatos, in occupied East Jerusalem.
The plan was initially given the green light by the planning committee in December 2012. The recent publication means that tenders can be issued and construction can start.
The news of the construction's approval comes moments before a meeting between Israeli PM Benjamin Netanyahu and US president Barack Obama at the White House on the long-standing Israeli-Palestinian conflict.
In a preliminary statement before the meeting, Obama told Netanyahu that efforts are needed to change the status quo between Israel and Palestine.
In his remarks, the Israeli PM said he is "committed to two states for two peoples" and raised the possibility of bringing Arab states into the Israeli-Palestinian peace process.
"There are opportunities. Common interests between Israel and Arab states. We need to use this to promote peace," he told the press.
In the first meeting in seven months, Netanyahu also hopes to take the chance to warn Obama that the war against the Islamic State (formerly known as Isis) must not result in a relaxed attitude on Iran over its nuclear program. Tensions between the two emerged during this summer's Gaza war due to American criticism of Israeli attacks.
According to Israeli NGO Peace Now, the latest construction plan is "destructive to the two-state solution".
"Netanyahu continues his policy to destroy the possibility of a two state solution," it said in an online statement. "He is doing so in the West Bank and he is doing so in East Jerusalem."
The group argues that the building of housing units in Givat Hamatos "divides the Palestinian state and blocs the possibility to connect the Palestinian neighbourhoods in south Jerusalem with future Palestinian state".
The municipality of Jerusalem said that half of the 2,600 homes will be allocated to the Arab population and the rest to Jews. Israel's settlements in the West Bank and East Jerusalem are a key source of tension between the state and the Palestinian Authority and are considered illegal under international law.
© Copyright IBTimes 2023. All rights reserved.