Israeli aircraft reportedly hit Syrian government forces on Thursday (8 September). It came several hours after a mortar shell said to be from the Syrian military errantly fell into the Golan Heights in south-western Syria. Israel claims the Golan Heights as its own.
The attack is reported to be the second in less than a week by the Israeli air force that targeted the Syrian army. Israel's military confirmed the projectile and said there were no casualties from the shellfire.
The strike took place in an area that is said to be close to where the main fighting in the Syrian civil war is taking place.
Reuters reported that Israel has countered the Syrian government faction in the same manner in the past too when it was challenged with a spillover of fire into the Israel-held Golan. It has held the Syrian army accountable for all that happens in its territory and for breaching its sovereignty.
The Israeli military spokesman's office said in a statement: "The Israeli air force targeted Syrian armed forces mortar launchers in the northern Syrian Golan Heights."
Similar incidents were reported in July and previously too. While it is thought that Israel has tried to avoid getting involved in Syria's multi-sided war, which is in its sixth year, it has responded with attacks on Syrian armed forces when fire from the conflict spills over into its territory.
Israel seized the 1,200 sq km (460 sq miles) of the Golan Heights from Syria in the Six Day War of 1967. It later unilaterally annexed Golan in 1981 but the move did not win any international recognition for Israel. Syria tried to retake the region during the 1973 Middle East war but despite Israeli forces facing heavy losses, Syria could not win.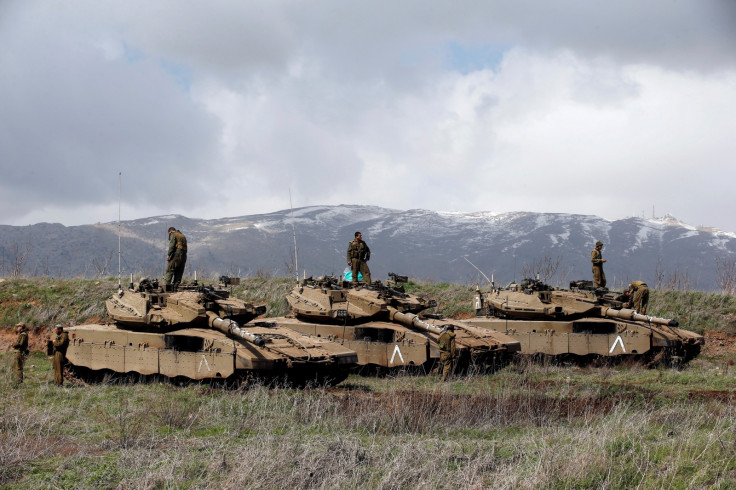 In 1974 both the countries signed an armistice and since then a UN observer force has been in place on the ceasefire line. Jerusalem and Damascus have been holding talks on and off, and also through Turkish government intermediaries. Syria's civil war reportedly reached the Golan ceasefire lines in 2013 for the first time.
As part of its main foreign policy, US President Barack Obama's administration wanted to restart talks between the two neighbours when he took office in 2009, but there could not be any progress due to the advent of Syrian civil war in 2011.