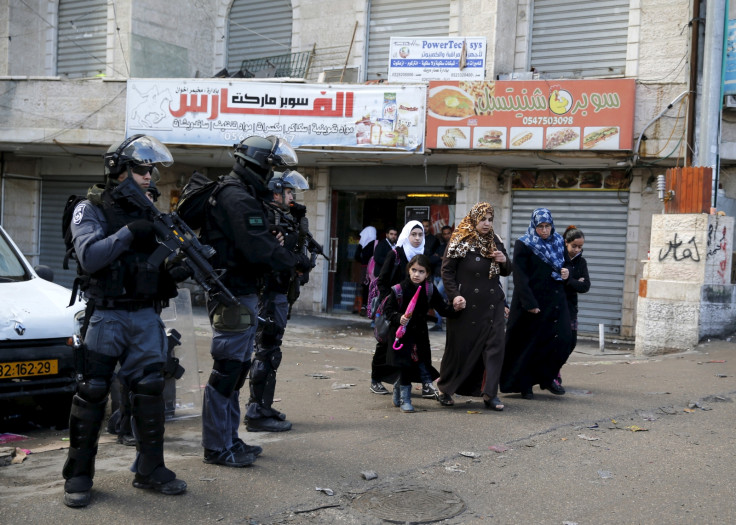 A Palestinian man has been shot and killed by Israeli security forces after he was suspected of attempting to ram police down in East Jerusalem's Shuafat refugee camp. The Israeli newspaper Haaretz reported a car drove at speed towards the officers and when the occupants refused to stop they were shot.
Residents in the refugee camp have identified the dead man as Mustafa Nimr, who was said to be in 20s.
The Associated Press reported another Palestinian in the car at the time of the attempted ramming was slightly wounded in the shoot-out. He has been identified as Ali Nimr, a relative.
"At the end of an operational activity conducted by Israel Police and Border Police in the Shuafat reugee camp, and after the forces withdrew, a vehicle approached them travelling swiftly in an attempt to run over the forces," Jerusalem police were quoted as saying in a statement.
"When the suspects failed to heed their orders and continued driving quickly towards them, with suspected intent to run them over, gunfire was aimed in their direction. As a result one of them was seriously wounded and died and the other was moderately wounded," they added.
Palestinian sources have claimed the police action was unjustified and there was no attempt to run them down. They reported there had been further casualties in the West Bank town of Sebastia and Balata Refugee Camp near Nablus where three were wounded in shooting.
Since September Palestinians have killed 34 Israelis and two visiting Americans in a wave of attacks that have been characterised by stabbings and ramming buildings and people with cars. The number of Palestinian dead killed in the same amount of time has reached 208. Most of them identified as attackers by Israel.