Marwan Barghouti, who is leading a month-long mass hunger strike in Palestinian prisons, has dismissed allegations that he secretly snacked in his prison cell as seen in a recently circulated video.
He accused Israeli authorities of blackmailing him with the video and pledged to intensify the protest in the coming days. Nearly 1,500 prisoners are demanding better living conditions and permission for family visits.
Barghouti's lawyer Khader Shkirat said on Sunday (14 May) that his client called the video fake, explaining that his run-down prison cell has a single bed, a smelly blanket and no pillow, unlike the cell shown in the video. The video reportedly shows Barghouti sitting in one corner of a clean cell with a bunk bed.
"Marwan said that he does not know when these pictures were taken, and he considered publishing the video as blackmail and illegal action by the Israeli government," Shkirat said of his conversation with his client.
"I plan to escalate my hunger strike soon. I will stop drinking water," the lawyer quoted Barghouti as saying. "There is no backtracking. We will continue until the end."
Barghouti was moved to an isolation cell soon after launching the protest. Shkirat said his client has not been allowed to change his clothes in the past few days and his cell is inspected four times a day.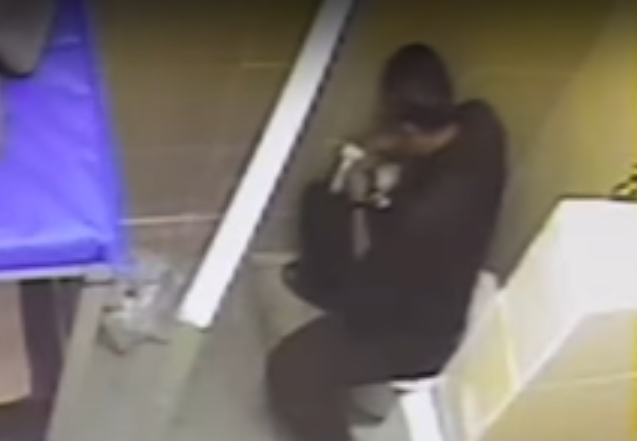 Israel accused Barghouti of staging the protest to raise his political profile. The 58-year-old is widely seen as a potential successor to Palestinian President Mahmoud Abbas.
He is serving multiple life sentences and is in prison since 2002 after being convicted by an Israeli court of directing attacks during the second Palestinian uprising, leading to the death of five people.