Israel Bombs UN School in Gaza Killing 16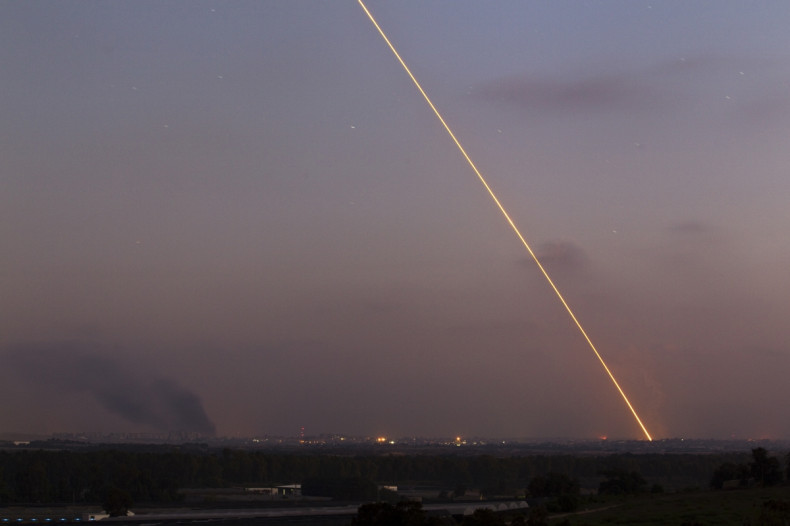 An Israeli attack on a UN school in Gaza is believed to have killed 16 people, among them women and children who were sheltering in the building.
It is the second night of devastating air strikes and tank shelling, that health officials say has left at least 43 dead and over a hundred injured.
The Israeli Defense Forces (IDF) has said it is still looking into the incident while the local media reports have confirmed the school attack.
A UN official who spoke to AFP on condition of anonymity has said at least one shell hit two classrooms in the school run by the United Nations Relief and Works Agency.
Many of the casualties were in Jabaliya, a neighbourhood of Gaza where hoards of refugees are sheltering.
Meanwhile, the international body's relief agency has found a fresh weapon stockpile reportedly stashed by Hamas.
The UN confirmed the discovery of rockets piled up in a UN-run school for the third time within a week.
"We condemn the group or groups who endangered civilians by placing these munitions in our school. This is yet another flagrant violation of the neutrality of our premises. We call on all the warring parties to respect the inviolability of UN property," said agency spokesperson Chris Gunness.
Gunness said the involved sides have been notified. The UN had not named the group responsible for hoarding arms inside its shelter on previous occasions as well.
The US has not said who the relevant parties are, but official notifications have been made, it said. UN protocol in the past has been not to named groups responsible for hoarding arms inside its shelters.
Meanwhile, a senior Hamas figure has released an audio recording vowing more attacks on Israel, eschewing the possibility of a ceasefire.
According to the Associated Press, reclusive Hamas leader Mohammad Deif said: "We don't accept any condition of ceasefire. There is no ceasefire without the stop of the aggression and the end of the siege," adding that the Hamas fighters are "eager for death".
He said: "What the air force and your artillery shelling have failed to accomplish, will not be accomplished by ground forces. You are sending your soldiers to a definite slaughterhouse, God willing. The Zionist entity will not know security unless the Palestinian people live in peace."