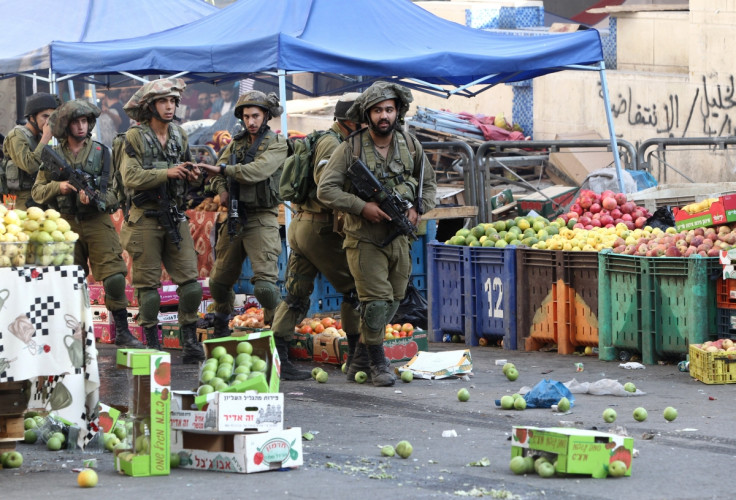 Israel will refuse to attend diplomatic meetings with the EU over the coming weeks in protest at the bloc's insistence to uphold existing legislation for the labelling of products from illegal settlements in the occupied Palestinian territories. The EU had earlier approved new guidelines to its 28 Member States for marking goods originating from settlements.
"Because of the latest EU decision, Israel is suspending its diplomatic dialogue with the EU in various forums which had been scheduled to take place in the coming weeks," Israel's Foreign Ministry said. The country's prime minister, Benjamin Netanyahu said the EU "should be ashamed of itself" and called it "hypocritical and a double standard". The EU does not recognise Israeli occupation of the West Bank, Gaza Strip, East Jerusalem and Golan Heights, which were all seized during the 1967 Middle East War.
Crucially, the EU is not enforcing a new law, but clarifying "certain elements linked to the interpretation and the effective implementation of existing EU legislation" through an interpretative notice. The notice said that it "aims to provide Member States, economic operators and consumers with the necessary information on the indication of origin of products when it comes to products originating in Israeli settlements beyond Israel's 1967 borders."
The Palestine Liberation Organization said on Wednesday (11 November) it was a positive step, but that there is still some way to go. "EU labelling of settlement products is a step in the right direction, but insufficient," the PLO's negotiations affairs department posted on Twitter. "Products of a war crime must be banned not just labelled."
Exports subject to mandatory indication of origin include fresh fruit and vegetables, honey, wine, olive oil, eggs, poultry, organic products and cosmetics. Under international law, Israeli settlements in the West Bank are illegal and products emanating from such areas, or the Golan Heights must clearly be marked with the expression "Israeli settlement", or an equivalent.
"There is no doubt that the main purpose of the measure is to exert political pressure upon Israel," the country's Foreign Ministry said earlier. "As the preparation of the labelling guidelines has been pending for more than three years, the recent steps beg the question why the EU decided that it should be done now."
Explaining the decision in its interpretative notice, the Commission said that it is "about the implementation of EU legislation." It added: "As guardian of the Treaties the Commission veils for the correct implementation of EU legislation, independently of any political developments." It also said that for three years, Member States had sought clarification on the issue.
In 2014, Israeli exports to Europe totalled around €13bn (£9.18bn, $13.96bn). Of this, at least €279m (£197m, $300m) of goods originating from settlements are sold to Europe each year, according to Human Rights Watch.