Residents in Israel and Gaza have had to be rescued, as torrential rain has battered the region. In the Israeli city of Ashkelon, 30mm of rain fell in under an hour, leading to homes and shops flooding, and one street collapsing.
Ashkelon resident Michal Moalem said: "It was never like this, when the water level is up until your waist, even more. When we managed to enter our house after several hours, we did not recognise it at all."
"The furniture moved around, everything was 'swimming', heavy furniture like refrigerators fell down. It's sad to see this," she added.
The Barzilay hospital in the city has been closed, except for in emergency situations. No injuries were reported, although Israeli police say they rescued a number of drivers from their cars and families from their homes.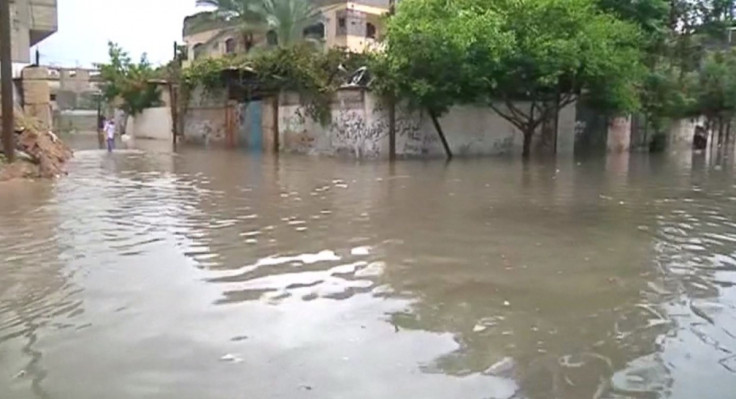 There were similar scenes across the border in Gaza, with roads and houses damaged in the storms. Water rose to over 6.7ft (2m) and bulldozers were seen towing cars through the water.
Gaza resident Atta Musleh Wafi said: "The water passed the street, the infrastructure couldn't handle the water and it came on us. It passed, it came from the other side and our house was filled [with water] completely."
Storms have battered the region throughout November, with similar chaos caused in Jordan.