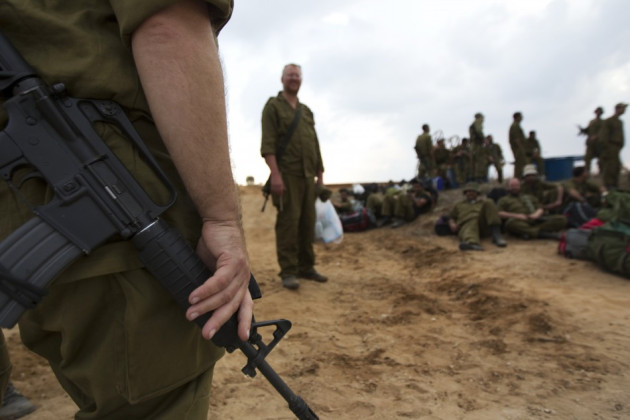 A Palestinian man has been killed and 10 teenagers wounded by Israel Defence Forces (IDF) fire in the southern part of Gaza near the Israeli border, according to Palestinian sources.
The fatality was the first killing since the ceasefire between Israel and Hamas came into force on Wednesday.
The IDF confirmed only that it had fired warning shots after seeing a group walking towards the border fence between the city of Khan Younis and Israel.
Anwar Qdeih, 23, was fatally hit in the head by Israeli gunfire after he approached the fence, reportedly to place a Hamas flag.
Al Jazeera reported that the teenagers entered the so-called buffer zone, which is a disputed area along the Gaza-Israel borders, because they mistook it as a safe travel area.
A number of farmers were allowed to enter the buffer zone to check on their crops and the teenagers entered with them, Al Jazeera reported.
Hamas spokesman Sami Abu Zuhri accused Israel of violating the Egypt-brokered truce.
"We will contact the Egyptian mediator to discuss the incident," he said.