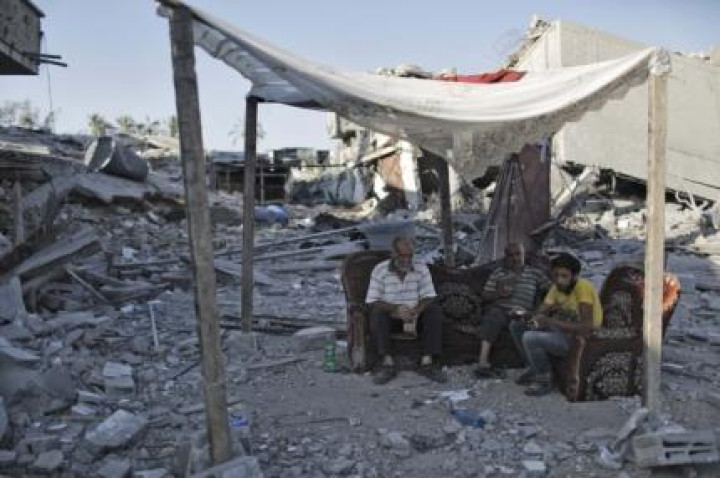 Israel has conditionally agreed to extend the 72-hour ceasefire being observed with Hamas in Gaza beyond the current Friday deadline, an Israeli official confirmed on Wednesday (6 August).
A statement said: "Israel has expressed its readiness to extend the truce under its current terms."
The official did not however, confirm how long the ceasefire had been extended for.
Delegates representing Israel and Hamas met in the Egyptian capital Cairo on Wednesday to devise a long-term solution to the Israel-Gaza conflict following a 72-hour ceasefire.
The 72-hour ceasefire brokered by Egypt brought a temporary stall to the civilian death toll that has been mounting since the start of the Israeli offensive in Gaza.
Israeli Prime Minister Benjamin Netanyahu defended Israel's month-long offensive in Gaza, calling it 'justified' and 'proportionate' and blaming Hamas for the rising civilian death toll in the conflict.
"I think it was justified. I think it was proportionate and that doesn't in any way take away the deep regret we have for the loss of a single civilian casualty," said Netanyahu in a news conference in Jerusalem, according to AFP.
"The tragedy of Gaza is that is it ruled by Hamas," said Netanyahu, before adding that he did not want to give the terrorists a license to kill.
In his first public appearance since the 72-hour ceasefire came into effect, Netanyahu displayed aerial images of homes and a UN-run school, where he claimed Hamas allegedly fired rockets from during the conflict.
On Wednesday, United Nations secretary Ban Ki-moon also called for an end to the cycle of suffering between Israel and Palestine.
"Do we have to continue like this? Build, destroy and build and destroy. We will build again but this must be the last time, to rebuild," said Ban Ki-Moon.
"The massive death and destruction in Gaza has shocked and shamed the world. The repeated shelling of UN facilities harbouring civilians who had been explicitly told to seek a safe haven there. These attacks were outrageous, unacceptable and unjustifiable."
An estimated 1,867 Palestinians, most of them civilians, have died since the start of the Israel-Gaza conflict on 8 July.
Israel reports 64 of its soldiers and three civilians have been killed since fighting began.