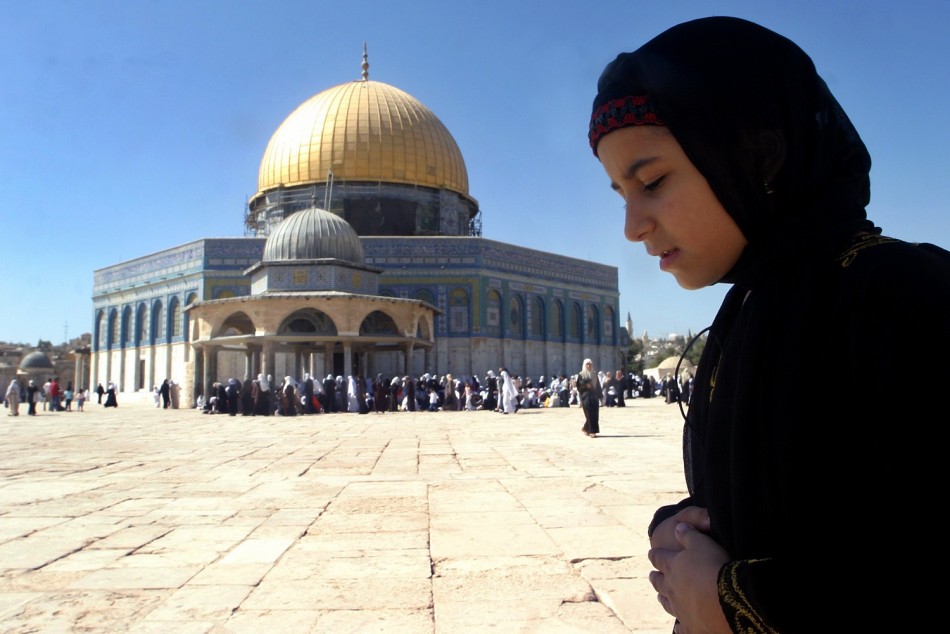 Israel has eased restrictions for 500 Palestinians living in the Gaza strip to allow them to pray at the al-Aqsa mosque in Jerusalem during the Eid al-Adha holiday.
It will also let Palestinians from the West Bank enter Israel to visit their families during the holiday, according to an Israeli statement.
The measure comes hours after Israeli Prime Minister Benjamin Netanyahu met US President Barack Obama at the White House. Talks were held as Israel gave final approval for the construction of 2,600 houses in East Jerusalem.
US State Department spokeswoman Jen Psaki condemned the move saying it "will only draw condemnation from the international community, distance Israel from even its closest allies, poison the atmosphere not only with the Palestinians but also with the Arab governments with which prime minister Netanyahu said he wanted to build relations".
Relaxing border constraints for the Palestinians were part of a policy intended to "improve the fabric of life for Palestinian society", according to the Israeli military.
From 5 to 7 October, 500 Palestinians from Gaza aged 60 and over will be allowed to pray at the al-Aqsa mosque and 500 could visit relatives in the occupied West Bank.
Al-Aqsa is Islam's third-holiest site after Mecca and Medina and is situated in the Haram al-Sharif compound (the Noble Sanctuary), known as Temple Mount to Jews. It is the place where, according to the Muslim faith, Muhammad ascended to heaven.
Palestinians living in the occupied West Bank will also be able to travel without limits to Israel for sightseeing and family visits over the holiday. For the first time since Hamas militant group seized Gaza, Palestinians from the territory will be permitted to export agricultural produce to the West Bank.