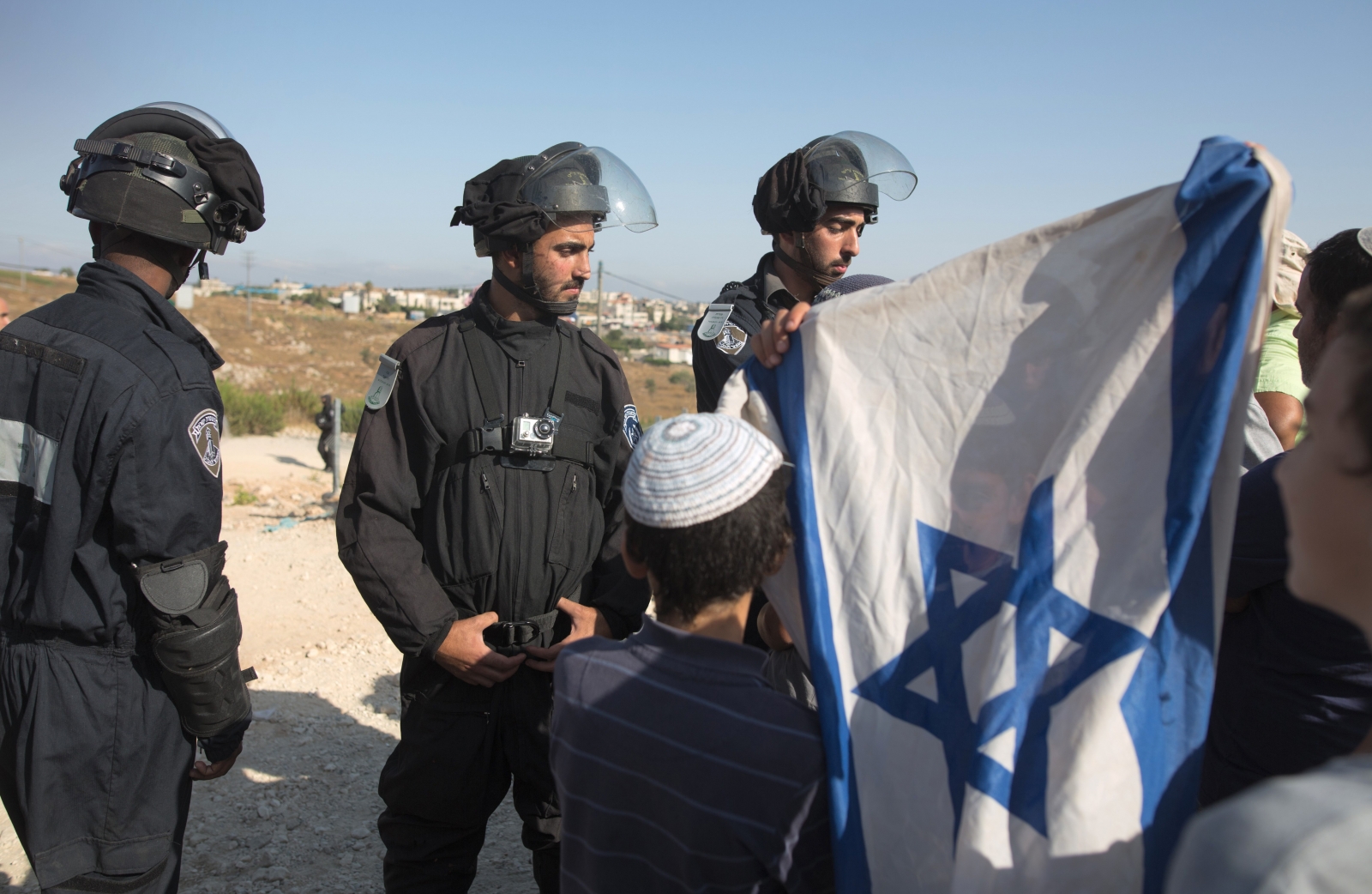 Israel's shaky governing coalition appeared to be showing cracks on Tuesday (28 July) in a row over the eviction of about 250 right-wing settler activists from an illegal settlement near the Palestinian capital of Ramallah.
Israel's defence and justice ministers were engaged in a vitriolic war of words in the country's media after the former, Moshe Ya'alon, ordered the Israeli Border Police to evict dozens of settlers from two buildings on a settlement originally evacuated in 2005.
The group, a mixture of families that left the settlement of Sa-Nur 10 years ago and pro-settlement activists, were illegally occupying the buildings and were forcefully removed after refusing to leave the site, which is next to the West Bank settlement of Bet El.
The action appears to have shaken Israeli prime minister Benjamin Netanyahu's hard-right coalition, which he cobbled together after March's election with a number of pro-settlement and ultra-nationalist parties.
Ya'alon's decision to send the troops into Beit El was backed by other senior politicians but hard-line former allies of Netanyahu as well as the prime minister himself have supported the settlers in the past.
"Our stance on this issue is clear," said Netanyahu. "We oppose their destruction and we're acting through the courts to prevent this step."
The move prompted justice minister Ayelet Shaked to accuse his cabinet colleague of deception and warn that the move would be "answered in kind".
'Broken promise'
In an interview with Israel Radio, agriculture minister Uri Ariel said: "I don't understand how [Ya'alon] could break his promise. To brutally and violently enter is a serious mistake and is unforgivable."
Israel has dozens of settlements in the West Bank, some of which are tiny outposts and other sprawling cities such as Ariel, which has its own university. All Israeli settlements in the West Bank are considered illegal under international law.
Pro-settlement parties who argue that the entire West Bank – which they call Judea and Samaria – belongs to Israel are a significant support base for Netanyahu. But Israel's settlement policy is a source of huge controversy both at home and abroad.
Radical settlers have been increasingly involved in violent attacks on Israeli soldiers, not to mention Palestinians, and are a source of embarrassment to progressive Israelis. Last year celebrated Israeli writer Amos Oz compared radical settlers to neo-Nazis and former Netanyahu ally Tzivi Lipni called for them to be jailed.
Equally momentum is building in Europe for a boycott of settlement products which will harm Israeli exports generally and bring even more publicity to the estimated 300,000 Israeli settlers that are living on what will become the State of Palestine if a peace deal is ever signed.
Politically, Netanyahu will have walk to walk a tightrope between placating right-wing allies such as Shaked and Ariel and not letting pro-settlement voices get out of hand and damage Israeli's reputation any further overseas.
His coalition is held together with the slimmest of margins in the 120-seat Israeli Knesset and should it collapse – as it did earlier this year triggering the elections – he may struggle to put another government together.