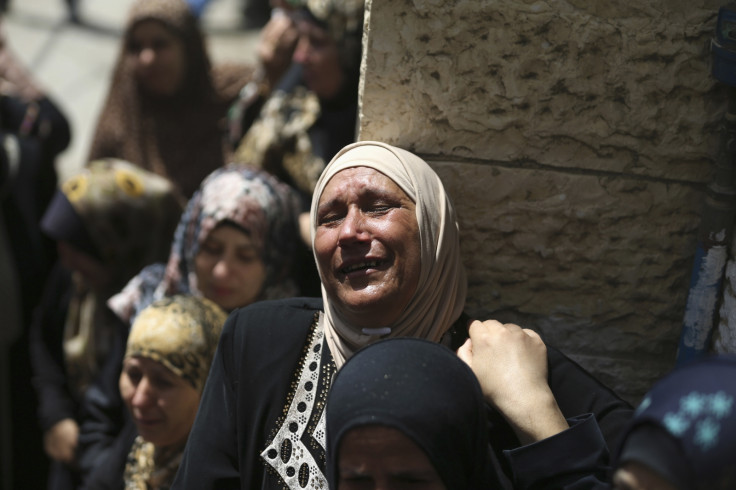 A Palestinian man has died in suspicious circumstances during an Israeli arrest raid in Qalandiya refugee camp in the occupied West Bank, the third incident in a week.
Israeli police stormed the camp to arrest two Palestinian suspected of planning a terrorist attack within Israel. Mohammed Abu Latifa, 20, attempted to flee toward the building's roof and ignored paramilitary officers' orders to stop.
Police then shot him in the lower body to stop him. Police spokeswoman Luba Samri, who was quoted in a Reuters report, said: "The wanted man continued fleeing and when he tried to move to another roof, he tripped and fell, and was fatally injured as a result."
This version is disputed by a witness, Shahdi Awad, who saw the incident and claimed Abu Latifa was shot dead by Israeli police.
"He was shot repeatedly on the rooftop, and that's where he stayed until the soldiers came and took down the body," he said, according to Reuters.
Samri confirmed the police report and said Awad "can say whatever he wants". She added: "Our account is what happened."
Abu Latifa is the third Palestinian to die in Israeli police raids in the West Bank in a week. Falah Abu Maria, 52, was shot dead in his home in the village of Beit Ummar, north of Hebron, after Israel Defense Forces (IDF) tried to arrest one of his sons, who was wanted by the Shin Bet security forces.
On 22 July, Muhammed Ahmed Aluna, 21, was shot dead by IDF soldiers in the occupied West Bank village of Burkin, west of Jenin.