Israel - Gaza Conflict: France, Germany and Italy Move against Anti-Semitism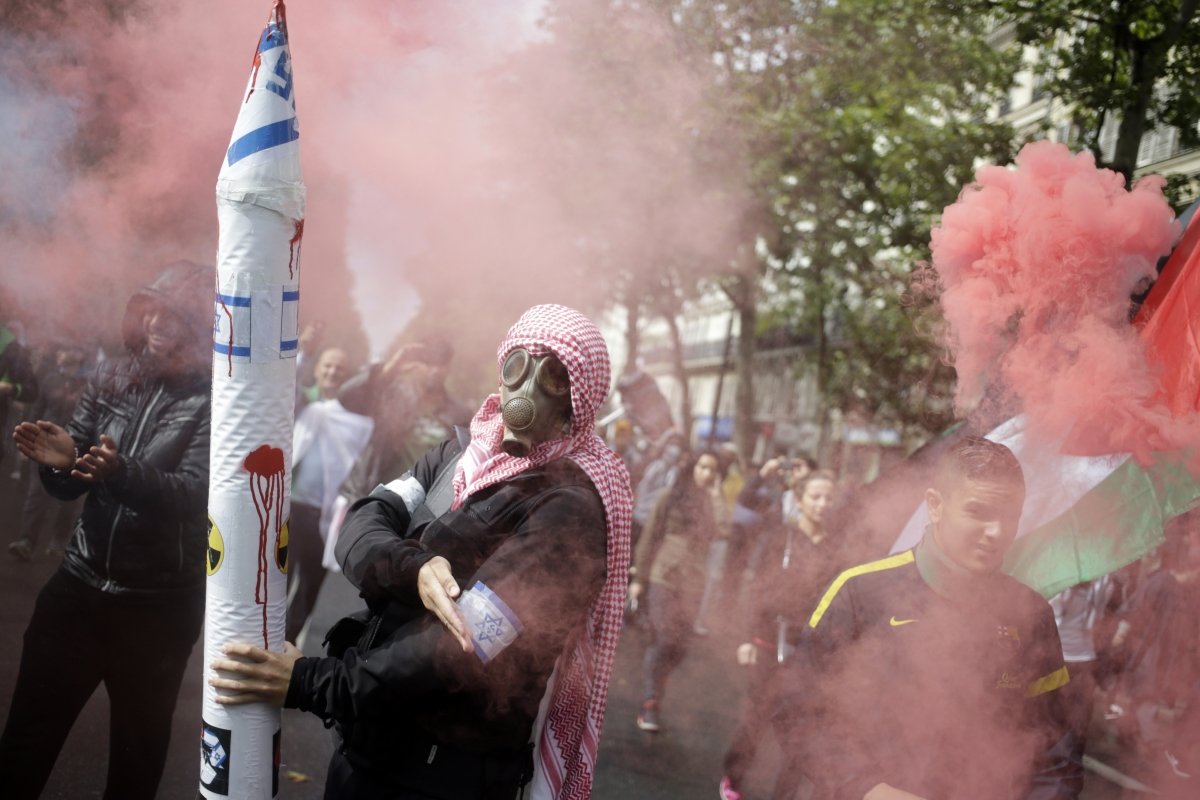 France, Germany and Italy have condemned a surge in anti-Semitism, which saw protests and violence hit continental Europe on the backdrop of Israel's military operation in Gaza.
The foreign ministers of the three countries said their governments respect freedom of speech but will do all they can to fight those who abuse their rights, crossing the line into anti-Semitism, racism and xenophobia.
"Anti-Semitic rhetoric and hostility against Jews, attacks on people of Jewish belief and synagogues have no place in our societies," German Foreign Minister Frank-Walter Steinmeier, France's Laurent Fabius and Italy's Federica Mogherini said in a joint statement issued in Brussels.
Israeli-Palestine tensions have strongly reverberated across Europe, sending hundreds of thousands into the streets to protest against the conflict in Gaza.
Anti-Semitic chants and some episodes of violence have however marred what has been a largely peaceful and pro-peace movement that spontaneously formed in many EU states.
France, which is home to Europe's largest Jewish community and Muslim population, has seen the worst of it.
Troublemakers hijacked demonstrations to clash with police and attack kosher stores and synagogues, including several that were firebombed.
A government decision to ban protests in the Paris area after the first round of violence arguably backfired, as, at the weekend, hardliners took to the streets in a suburb known as "little Jerusalem" for its mixed Jewish and Arab inhabitants plunging it into chaos.
In Germany, authorities banned pro-Gaza protesters from expressing anti-Semitic messages after Jewish organisations denounced an "explosion of evil and violent hatred".
According to a complaint filed with Berlin police, pro-Palestine protesters incited to violence and hatred against Jews chanting slogans, including the ghastly "Gas the Jews".
The American Jewish Committee (AJC) in the city said that during a weekend protest, a group of demonstrators briefly chased an Israeli man wearing a Kippah down the streets shouting : "You Jew, we will get you!"
In Italy, no major ant-Semitic incidents have been reported recently. However tensions fuelled by conflict in the Middle East erupted in Rome at the beginning of the month.
A Jewish youth beat up a Palestinian supporter, as two opposing demonstrations, one pro-Israel and one against raids in Gaza and the West Bank came close to each other.
A memorial prayer for three Israeli teenagers kidnapped and killed in the West Bank held in Rome's old ghetto also turned violent.
After the service, some mourners heading towards the headquarters of the Palestinian Authority, attacked a group of street sellers who shouted pro-Palestinian slogans. Six people were injured.
Jewish groups in the UK also lamented episodes of anti-Semitism at pro-Palestine protests.
© Copyright IBTimes 2023. All rights reserved.