Israel and Hamas to Resume Indirect Talks on Permanent Gaza Ceasefire on 27 October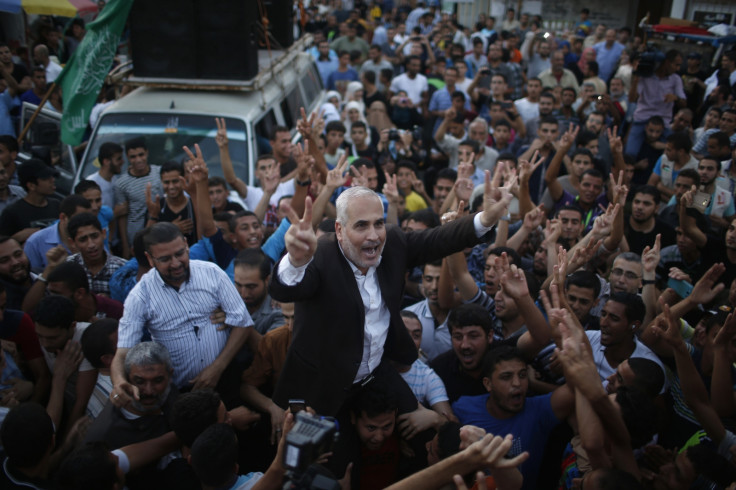 Israel and Hamas are to resume indirect negotiations over a permanent ceasefire from 27 October in the Egyptian capital of Cairo, according to local media reports.
Moussa Abu Marzouk, deputy leader of Hamas, confirmed earlier this month that talks would resume between the two parties before the end of October.
"Hamas and the Palestinian factions will take part in a session of indirect negotiations with the occupation [Israel] on the 27th of this month at the invitation of Egypt," said Marzouk.
The negotiations are expected to include demands for the opening of a Gaza port, the reopening of the enclave's airport and other issues such as a prisoner release deal and reconstruction of the strip after the recent conflict with Israel.
Israeli Prime Minister Benjamin Netanyahu is yet to confirm or comment on the planned resumption of talks.
Last week, Israel opened its border to Gaza for the first time in months, to allow rebuilding supplies into the Palestinian territory in the wake of the summer conflict.
On a rare visit to Gaza, the UN's Secretary General Ban Ki-moon said the destruction he witnessed was "beyond description", adding that it was worse than the devastation he witnessed after the 2008-2009 war.
In the seven-week Gaza conflict, over 2,100 Palestinians - mostly civilians - lost their lives. All but five of the 68 Israeli fatalities were soldiers.
© Copyright IBTimes 2023. All rights reserved.