Israel: 'Jewish-State' Bill Could Cause Coalition Government to Collapse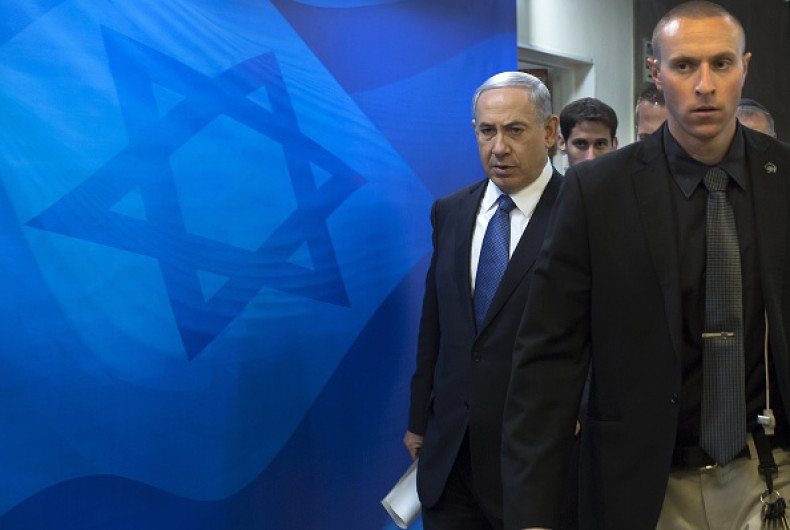 Israel is set to be legally defined as the national homeland for the Jewish people, amid concerns its controversial state-hood bill will lead to Prime Minister Benjamin Netanyahu's government's downfall.
Parliament will hold a preliminary vote on Wednesday, (24 November), on the draft legislation, entitled: Basic Law: Israel as the Nation-State of the Jewish People, after the cabinet approved the bill on Sunday with a majority 14 to 6 vote.
But the coalition government will be in jeopardy if finance minister Yair Lapid and Justice Minister Tzipi Liyni are sacked by Netanyahu or quit in protest over the bill, which they argue threatens Israel's democratic values and discriminates against non-Jewish citizens.
"Yesh Atid and I are for a nation-state bill, just not this nation-state bill," Lapid said. "The bill submitted on Sunday to the government puts a Jewish state before democracy."
Lapid added: "I spoke with the family of Zidan Saif, [the Druze policeman] who was killed protecting Jewish worshipers during the terror attack on the synagogue in Jerusalem. What can we say to this family? That he is a second-class citizen?"
If the ministers quit their posts or are fired by Nethanyahu he will ultimately be forced to reform his government in order to hold a parliamentary majority.
In a statement released by Netanyahu's office, he said: "There are those who want the democratic (element) to take precedence over the Jewish, and there are those that want the Jewish (element) to take precedence over the democratic. And the principle of the law that we are proposing here today — both of these values are equal and we must consider them equally."
Ofer Akunis, who acts as a deputy minister in the prime minister's office, told Israel Radio: "Any minister who votes against the government will be dismissed."
It followed weeks of deadly Arab-Jewish violence. Druze officer Zidan Saif was among five victims who died in an attack on a synagogue in Jerusalem. Saif was shot in the head during a gunfight with the two Palestinian assailants who entered the synagogue on Tuesday with knives, axes and guns, attacking worshippers.
The bill would codify the identity of Israel as the national homeland for the Jewish people, which was officially declared in 1948 following the Second World War.