Israeli lawmakers met on Sunday, demanding the government impose a series of hard-line measures on Palestinians suspected of terrorist attacks – including stripping them of their residency rights, demolishing their houses, and removing Arabic as an official language of Israel.
The measures are being proposed as a "deterrent" to would-be terrorists, but critics say they are "racist policies" that could further escalate tensions in the region.
The proposals are part of a response to a wave of deadly violence in Israel in recent weeks, including two incidents in which Palestinians ploughed cars into groups of pedestrians in Jerusalem, and an attack on a synagogue last week in which two east Jerusalem Palestinians killed five people with guns and meat cleavers, including one British rabbi.
Israel has vowed to respond harshly to the attacks and has already resumed a controversial policy of demolishing the homes of Palestinian attackers.
At the start of a cabinet meeting on Sunday, Prime Minister Benjamin Netanyahu called for a bill that would revoke residency rights for Palestinians involved in attacks against Israelis.
"It cannot be that those who harm Israel, those who call for the destruction of the state of Israel will enjoy rights like social security", said Netanyahu. He added that the brutal measure would "complement" the demolitions of Palestinians' houses.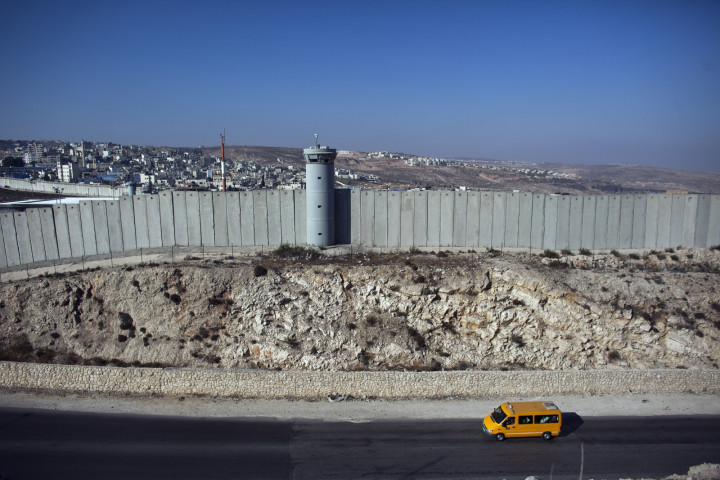 Israel captured east Jerusalem in 1967 in a move not recognised internationally. While few of the city's 300,000 Palestinians have taken citizenship, their residency grants them access to social services and freedom of movement.
On Sunday, a 32-year-old Palestinian farmer was shot dead in Gaza by Israeli troops after he approached the border of the occupied territory. The incident marks the first fatality in Gaza since a cease-fire was put in place, effectively ending this summer's war between Hamas and Israel.
Israel's military said it fired warning shots before shooting at two suspects approaching the border, hitting one of them in his lower body. However, Palestinian news sources, such as the WAFA news agency, say troops "opened fire" at the man, killing him despite the truce.
Today's cabinet meeting also included discussions of a bill that would "recognise Israeli's Jewish character", standardize Jewish law as an inspiration for legislation and remove Arabic as an official language.
The Bill is expected in parliament this week but its final form is likely to be more moderate, as Arab MKs have branded the proposals "racist" and the attorney general has expressed reservations.
Tensions spiked in the West Bank this weekend when a Palestinian family's home was torched in an attack they blamed on Jewish settlers. Israeli police said they are investigating the blaze.