Israel: Police Thwart Palestinian Plot to Stab Bus Driver in Jerusalem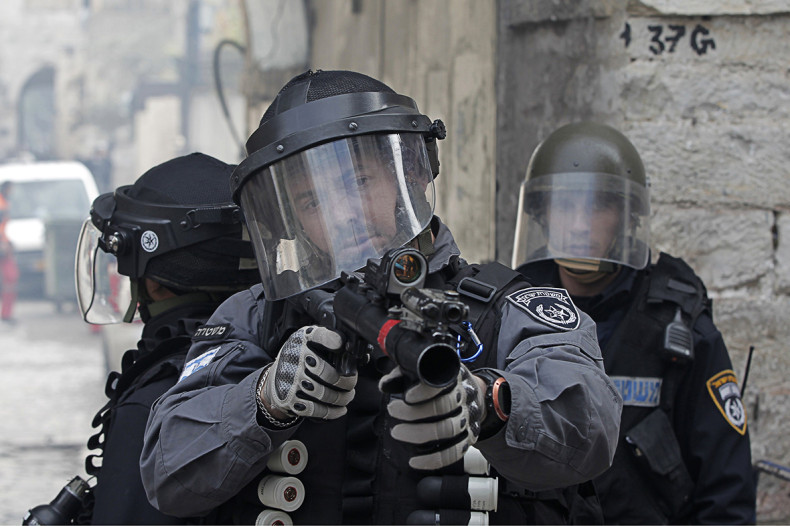 Israeli police have arrested a Palestinian teenager in the occupied West Bank on suspicion of plotting a stabbing attack on a bus driver in Jerusalem.
The 17-year-old from the West Bank city of Ramallah, was stopped near the Dolev settlement and found with a knife and screwdriver on his person, according to police.
Police said that the suspect had admitted that he planned to hitchhike to Jerusalem and stab a bus driver in the holy city. He has now been transferred for further questioning with the Shin Bet security services.
Earlier this week, two Israeli nationals died in stabbing attacks with one taking place at a bus stop near a settlement in the West Bank, killing a 25-year-old woman and wounding two other people.
The incident represented the second attack on Israeli citizens after an Israeli soldier was stabbed and seriously wounded outside a train station in Tel Aviv.
In a meeting after the two stabbing attacks, Israeli Prime Minister Benjamin Netanyahu took a series of steps in reaction to the heightened security threat.
The Israeli leader ordered more security forces on the ground in both Jerusalem and the occupied West Bank with two extra IDF battalions deployed to the area. He also ordered the demolishing of the residences of the families of the culprits.
Tensions have continued to rise in the Israeli capital following an attempted assassination of a far-right Jewish activist and protests by Arab-Israelis which led to a 24-hour general strike.
A senior Israeli official has warned that the heightened unrest across Israel and the Palestinian territories could lead to a restart of symbolic rocket fire against Israel from Islamist militant factions in the Gaza Strip.
"There is concern over symbolic solitary rocket strikes from the Gaza Strip as an act of solidarity with the Palestinians in the West Bank and East Jerusalem, as we saw last weekend in Eshkol with the rocket fire carried out by Islamic Jihad," he said.
"If Hamas could carry out attacks in the West Bank, it would," the source, speaking on condition of anonymity, added.