West Bank Unrest: Israeli Settlers Torch Mosque Near Ramallah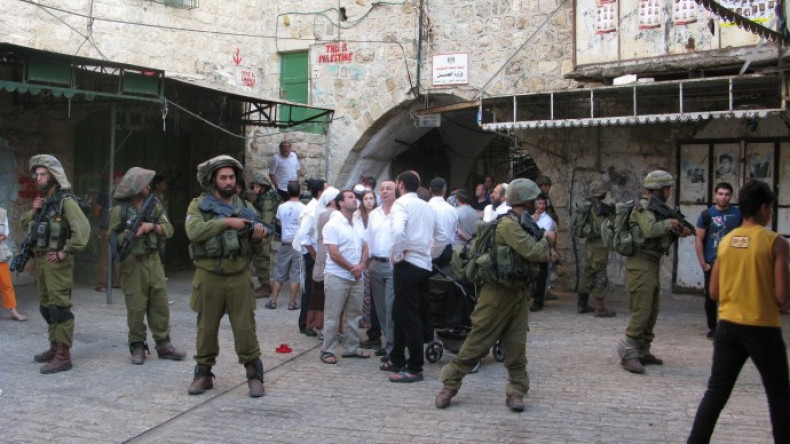 Israeli settlers have torched a mosque near the West Bank city of Ramallah, according to Palestinian security officials, as unrest continues in the occupied territory.
"The settlers set fire to the whole of the first floor of the mosque," a security official said.
The mosque was located in the village of Al-Mughayir, near the Israeli settlement of Shilo.
In 2012, Al-Mughayir witnessed another suspected arson attack on a separate mosque.
Extremist Jewish settlers have carried out several attacks on Palestinian targets, usually with "price tag" graffiti, but officials claim this was not the case this time.
However, residents reported seeing anti-Arab graffiti on the walls of the mosque and Israeli politician Miri Regev condemned the attack.
"No to price tag - it is forbidden to take the law in to your own hands," she said, adding that the leaders of Judea and Samaria should "get the message across to the extremist Jewish minority that is trying to inflame the situation."
Israeli Radio reported that the entrance to the village had been blocked off by Israeli police.
Recent unrest in the West Bank and Jerusalem has seen an Israeli settler and Israeli soldier killed in separate knife attacks, the latter in Tel Aviv, and the attempted assassination of far-right Jewish activist Rabbi Yehuda Glick.
In a meeting convened after the two stabbing attacks, Israeli Prime Minister Benjamin Netanyahu took a series of steps in reaction to the heightened security threat.
The Israeli leader ordered more security forces on the ground in both Jerusalem and the occupied West Bank with two extra IDF battalions deployed to the area. He also ordered the demolition of the culprits' family residences.
The main objective of the two extra IDF battalions will be to protect those travelling on roads in the West Bank.