Israel: Prime Minister Benjamin Nethanyahu accuses UK student union NUS of supporting Isis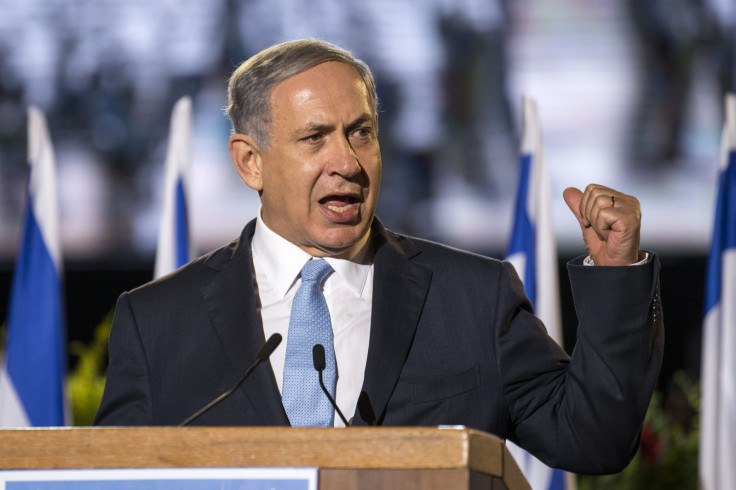 Israeli Prime Minister Benjamin Nethanyahu has criticised the UK's largest student union over a decision to boycott Israel and accused it of supporting the Islamic State (Isis).
Nethanyahu attacked the UK National Union of Students (NUS) executive committee decision in a meeting with Canadian Foreign Minister Robert Nicholson.
"This is less than a year after they refused to support a boycott of IS," Netanyahu said.
"They boycott Israel but they refuse to boycott ISIS. That tells you everything you want to know about the BDS (Boycott Divestment & Sanctions ) movement. They condemn Israel and do not condemn ISIS; they condemn themselves," Haaretz reported.
The "Solidarity with Palestine: Boycott Divestment & Sanctions" motion was put forward by the School of Oriental and African Studies in London. The vote to show solidarity with the sanctions movement passed by a vote of 19 for and 14 against.
The right-wing Israeli Prime Minister has been increasingly critical of the boycott movement at home and was quick to place the NUS motion within the context of a vote in September when the students' union refused to condemn the Islamic State.
At the time the union said: "Some committee members felt that the wording of the motion being presented would unfairly demonise all Muslims rather than solely the group of people it set out to rightfully condemn."
The decision received wide-spread criticism. However NUS executives have rebuffed the Israeli Prime Minister's comments, explaining that their organisation did condemn IS in a motion supporting the Kurish Peshmerga in December.
Its motion said: "ISIS should be condemned for its atrocities against the Kurdish people and all others affected by it."
A spokesman for the NUS told the told IBTimes UK that Benjamin Nethanyahu's comments were "wholly inaccurate and a misrepresentation."
He added that the Israeli Prime Minister's statements were "disappointing when what we are trying to do it raise awareness of UK students' concerns to and then to have a him respond by attacking."
Aside from the NUS position on IS, Jewish students' groups feel the motion to support the boycott of Israeli goods alienates Jewish students.
Maggie Suissa, the Campaigns Director for the Union of Jewish Students (UJS) said: "Those in support of the BDS movement want the public to believe they don't target individuals. Their actions and language regularly prove themselves as toxic forces on our campus and in our society.
"UJS will continue to fight BDS on UK campuses as mandated by our members. Nevertheless, we should recognise that this NUS NEC motion is largely symbolic as its remit doesn't mandate the student unions at different universities to follow it."
© Copyright IBTimes 2023. All rights reserved.