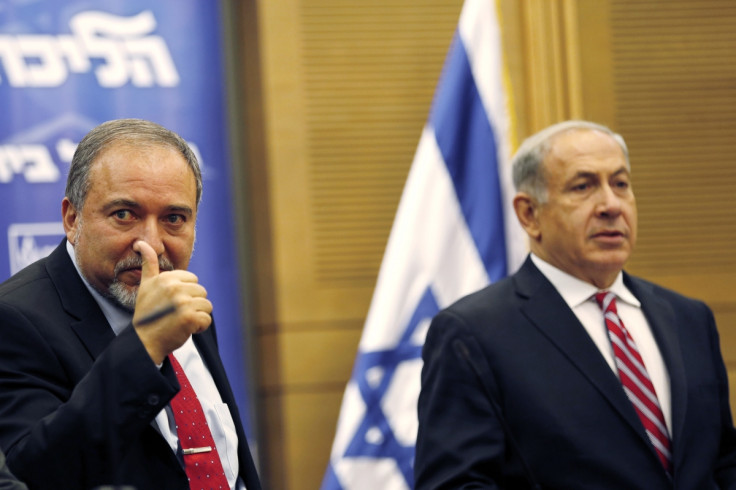 In a shocking move, Israeli Prime Minister Benjamin Netanyahu seems set to announce the appointment of right wing ultranationalist Avigdor Lieberman as the country's defence minister. A source close to the Likud party was quoted by Haaretz as saying, "Lieberman was taking this deal very seriously."
Another senior Likud party official reportedly said that the prime minister would give the current defence minister Moshe Y'aalon the foreign ministry portfolio as "compensation".
Lieberman – a settler in Occupied West Bank – previously served in Netanyahu's government from 2009 to 2012 as Minister of Foreign Affairs and later from 2013 to 2015 in the same capacity. His appointment could be a major cause of concern as Lieberman has often been accused of inciting violence against Palestinians.
As defence minister, the 57-year-old would oversee military operations in Occupied territories of Palestine and would be responsible for shaping policy for settlements. The appointment comes as a surprise move as the prime minister was in talks with the leader of opposition Labour Party, Isaac Herzog, over forming a unity government. It was rumoured that he could take the foreign ministry portfolio, but he had stressed that the Prime Minister could not negotiate with Yisrael Beiteinu and the Zionist Union at the same time.
At a news conference, Herzog said that Netanyahu had a choice between "going to war ... orchestrated by Lieberman and [Minister Naftali] Bennett or embarking on a journey of hope for all Israeli citizens."
Settlements in Occupied territories are considered illegal by the international community. The failure of the Israeli government to stop the settlements from rising is considered to be one of the obstacles towards establishing peace.
Wasel Abu Youssef, a member of the executive committee of Palestinian Liberation Organization told Reuters, "It's [Likud] already an extremist government and now it will get even more extreme. This government will block any horizon for peace."
Another Egyptian official, who spoke – over the developments on Lieberman's appointment – to Reuters on condition of anonymity said, "We're shocked, we're really shocked." Just a day earlier, Egyptian President Abdel Fattah al-Sisi had promised to help resolve the Israeli-Palestinian conflict.