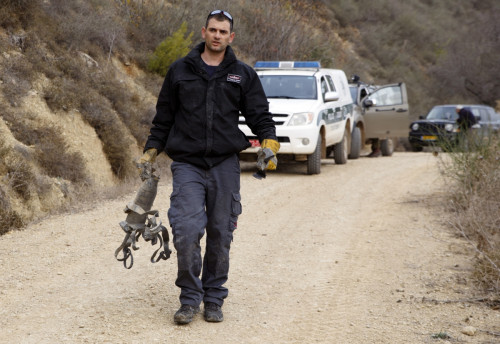 Israeli artillery have shelled southern Lebanon in response to a rocket attack.
According to Israeli authorities, five Katyusha-style rockets were launched, with two hitting near the town of Kiryat Shmona.
In response, the Israeli military fired about 30 shells into southern Lebanon, targeting a mountainous region near Rachaya.
In a statement, Israeli Defence Minister Moshe Yaalon said he held the Lebanese government and military responsible for the attack.
"We will not allow incidents such as those of this morning to pass quietly," the statement said.
"I would not recommend to anyone to test our patience and determination to protect the security of the people of Israel."
Since the month long war between Israel and Lebanon in 2006, there have been sporadic conflagrations along the two countries' shared border.
On December 16, an Israeli soldier was killed by a sniper, and two Lebanese soldiers were shot dead by the Israeli military in response.
Experts believe the Iranian-backed militant group Hezbollah, which is based in southern Lebanon, is unlikely to be behind the latest attack, as it is preoccupied by the Syrian civil war, in which it is fighting for Syrian president Bashar al-Assad.
Security has been recently stepped up in the Lebanese capital, Beirut, after a car bomb killed a Sunni former minister who had been a fierce critic of the Shia Hezbollah and Assad.