The Israeli army has diagnosed around 700 of its officers with Post Traumatic Stress Disorder (PTSD) after three infantrymen committed suicide shortly after fighting in Gaza this summer.
Israel Defense Forces' (IDF) Col. Dr. Keren Ginat, who is head of the army's mental health services, told a ministerial oversight committee on Monday that the IDF had invited 1,000 soldiers known to have been wounded in combat or involved in intense firefights in Gaza to come in and talk to bosses about their experiences.
Some 70% of the soldiers scored highly on the PTSD checklist and have been referred for additional treatment, Ginat said.
IDF heads have been previously criticised for not extending mental health help to soldiers soon enough after the 50-day conflict between Israel and Hamas in Gaza this year.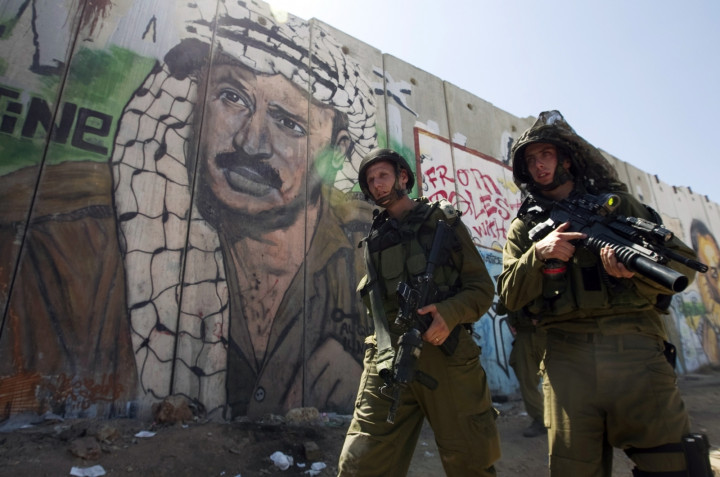 The issue came to a head when three Israeli soldiers from the elite Golani Brigade committed suicide after returning home from fighting.
Israel daily Maariv reported at the time that the soldiers "had suffered psychological problems" in relation to their role in the Gaza war.
The Golani Brigade, an elite military unit, suffered 13 losses in one day during the conflict with Hamas, which a senior military officer called a "tough day" for the brigade.
But in Monday's Knesset committee, MKs praised the army's efforts to minimise the risk of PTSD during and after Operation Protective Edge, which saw 2,100 Palestinians killed and 66 Israeli soldiers and six civilians dead.
Knesset Foreign Affairs and Defence Subcommitte head MK Omer Bar-Lev said all MKs present were "impressed" with the "innovative" work the army had done, reports Times of Israel.
Suicide rates among IDF soldiers had dropped steadily since 2011, and were at their lowest in 2013, with seven suicides that year.
The decrease was put down to increased internal procedures involving commanders and mental health workers and a reduction in permissions for soldiers to take their weapons home with them.