Sat stubbornly on an arid hill above Jerusalem, the Holyland complex blights the city's landscape like a sore. Its unparalleled ugliness aside, this towering development of some 1,200 apartments cost the-then prime minister, Ehud Olmert, his job. Almost six years later, it will now cost him his freedom.
The 70-year-old was one of eight former officials and businessmen convicted in the Holyland scandal in March 2014. His original sentence of six years in prison was reduced to 18 months on 29 December on appeal; however, when he is jailed on 15 February 2016, he will make history as the first Israeli prime minister to see the inside of a prison cell.
The case has rumbled on since 2010 and despite its complexities, it has has gripped Israel. Olmert was Mayor of Jerusalem when he helped the Holyland development gain planning approval in return for, it is alleged, just over $15,000 (£10,000) that was paid to his long-term secretary by a businessman, Shmuel Dachner. The Supreme Court overturned another conviction from 2014 that claimed Olmert also knew about $125,000 paid to his brother, Yossi.
Olmert was first elected in 1978 at the age of 28 and ironically made his name fighting corruption. He served as prime minister between 2006 and 2009, taking over from Ariel Sharon, a period that saw both a war in Gaza and a period of promising negotiations with Palestinian President Mahmoud Abbas.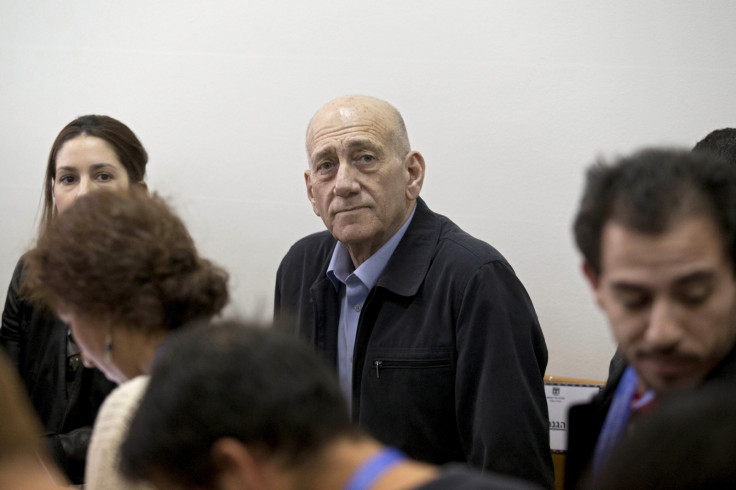 He is often credited with coming closest to a deal with Abbas that would have seen Israel withdraw from the West Bank and Jerusalem divided between Israeli and Arab neighbourhoods. Such concessions have never been on the table in negotiations since, with successive right-wing governments all but ruling out any Palestinian power over Jerusalem or dismantling of illegal Israeli settlements in the West Bank.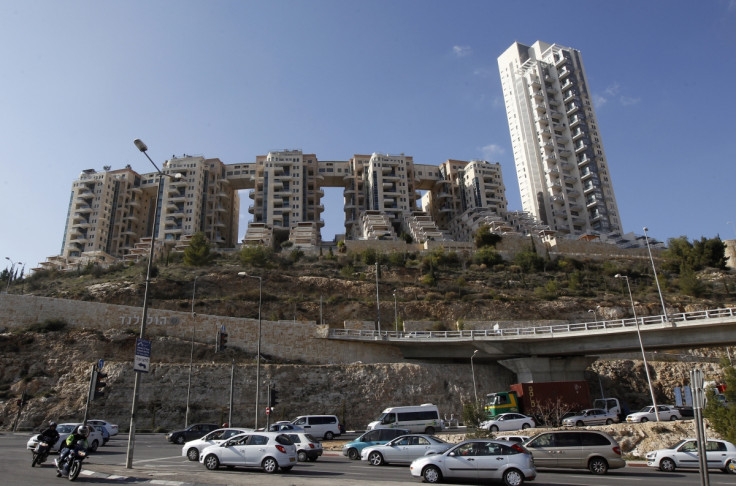 But despite his political achievements, Olmert was blighted by corruption scandals both as minister for trade and mayor, including the so-called Talansky affair, when he allegedly accepted envelopes of money from American businessman Morris Talansky in return for political favours. The allegations, which began surfacing in 2006, led to his ultimate resignation as prime minister in 2009.
Olmert has always insisted he is innocent of wrong-doing in the Holyland scandal and speaking to journalists on 29 December, he said his acquittal on the more serious charge of bribery had "lifted a great weight from my heart". The high court judge presiding over Olmert's case said he expected there to be public criticism of the decision, but that slashing the former prime minister's sentence was the right decision.
After the ruling, Justice Isaac Amit said: "It is possible that the public, which naturally wasn't exposed to the entire evidentiary mosaic, is disappointed or surprised. But the public's faith in the court stems from knowing it issues rulings warranted by justice and evidence, and not out of fear over the public response. It appears that this case demonstrates the gap between a trial [conducted in court] and a trial by media or public."
Writing in Haaretz, journalist Yossi Verter said Olmert's claims of vindication over the court's decision to acquit him on the more serious charge of bribery would not prevent the Israeli public perception of him as an ultimately corrupt individual.
He said: "In the public's collective memory he will always be remembered as the senior figure among those convicted in the affair of the ugly construction project that is stuck like a bone in the throat of Jerusalem and named after the Land of Israel."