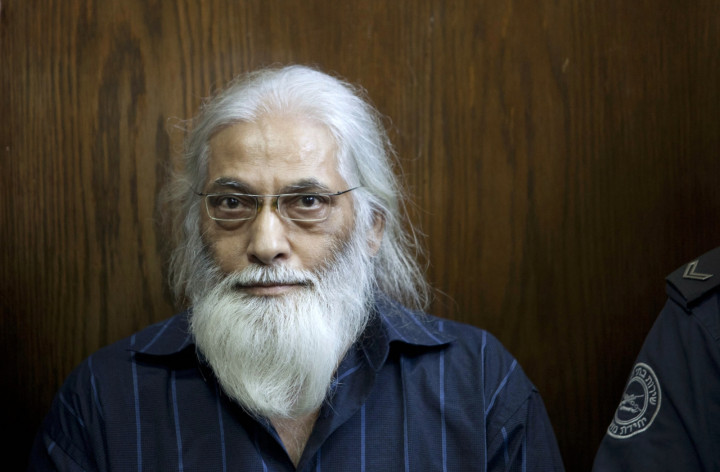 Israeli cult leader and polygamist Goel Ratzon has been sentenced to 30 years in prison after being found guilty of rape, incest and other offences - but acquitted of enslavement charges.
The sentencing put an end to a grotesque affair that saw an Israeli court dealing for the first time in the history of the state with allegations of people living under slavery. Ratzon was arrested in January 2010 and police found that he kept at least 30 women and 80 children in apartments in southern Tel Aviv.
At least 30 of the children are reported to have been fathered by Ratzon.
The women were in some ways captivated by Ratzon - through hypnosis techniques, according to some reports - and were psychologically and physically subordinated to him. They even tattooed his image on parts of their bodies and each child was given Goel (Saviour in Hebrew) as a middle name.
A woman who spent 12 years with Ratzon told local papers that "I was not his wife, I was his slave".
"I hope that he sits in jail under the same conditions he held us. Something closed in on us. Call it power, magic, hypnotism. My body functioned but without a soul. We were women who lived the lives of robots," she said.
The 64-year-old, with long white hair and beard, was never officially married to a single one of them. Some "wives" and children burst into tears when Ratzon was arrested in 2010.
The cult leader demanded absolute obedience from his women and barred them from communicating with men, including their own brothers, according to reports. Massive penalties were inflicted on them for small transgressions such as sitting on the stairs.
One of his adherents said in a film that he was the "messiah".