Israel's opposition edged ahead in the polls a week before the country's election on 17 March, raising fears within Benjamin Netanyahu's Likud Party that rising anger towards the prime minister was galvanising his political opponents.
The country's Channel 2 News reported polls that put Isaac Herzog and Tzipi Livni's Zionist Unity coalition on 25 seats in the Israeli Knesset compared with Likud's 22. The two parties have been neck and neck for more than a week but a surge in opposition to Netanyahu – including a 30,000-strong protest in Tel Aviv on 7 March – has Likud running scared.
Likud sent out a text message to all supporters saying: "We are in danger of really losing," and urged them to turn out in force on 17 March, as Netanyahu told Israeli media there was a worldwide effort to topple him, reported the Guardian.
"The battle is very close, nothing is guaranteed," Netanyahu told his party activists on 9 March, quoted by the New York Times. "It is not guaranteed because there is a tremendous effort, worldwide, to topple the Likud government."
Netanyahu's shaky coalition government collapsed in 2014 after he fired two of his ministers, Lipni and Yair Lapid. The former quickly joined a coalition with Labour leader Herzog, which has drawn in supporters from both the left and the centre. Netanyahu has been hit hard by criticism over his speech to US Congress – which was boycotted by US President Barack Obama – including by ex-Mossad chief Meir Dagan.
Dagan was joined by another former head of Mossad, Shabtai Shavit, who was speaking at a Tel Aviv press conference organised by a group of former officers campaigning against the prime minister. "You and only you turned the United States from an ally to an enemy," he said.
Support of other political parties will be essential
But because of the proportional representation system of Israeli politics, both Likud and the Zionist bloc will need to secure the support of other political parties in Parliament in order to reach 61 seats in the 120-seat Knesset. Once the polls close, the frantic horse-trading will commence, as both sides seek to find allies.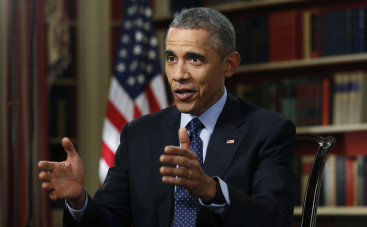 One scenario could be Netanyahu, Herzog and Livni form a "grand coalition", entering government together. This could result in Ayman Odeh's Joint List of Palestinian Israeli parties becoming the official Israeli opposition party for the first time in the country's history and giving a significant voice to Israel's 1.6 million Arab citizens.
A more likely scenario is Netanyahu will seek to imitate his 2013 coalition of centre-right and right-wing parties. Even if his previous arrangement with his former right-wing foreign minister, Avigdor Lieberman, and pro-settlement activist Naftali Bennett collapsed at the end of 2014, the right wing may feel they are better served with Netanyahu at the helm.
But critics point to a growing anti-Netanyahu sentiment among the centre-right in the Knesset and suggest the inclusion of centrist Livni in Herzog's Zionist bloc may persuade more moderate elements to jump ship and side with the coalition.
Daniel Levy, at the European Council on Foreign Relations, said: "What we're seeing is the beginnings of a little gap emerging between Labour and Likud in the number of seats and if that becomes three or four seats, then suddenly parties who are more natural Netanyahu allies but don't like Netanyahu personally may have an excuse to jump ship and join Herzog coalition."