Ten Israeli Arabs have joined the terror group Isis (now known as the Islamic State) to fight in the self-declared "caliphate" in Iraq and Syria, according to Israeli intelligence.
Sources from the Israeli intelligence service, Shin Bet, spoke on condition of anonymity to Israeli publication Israel Hayom.
The unnamed sources said that the security agency is monitoring a small number of Israeli Arabs who are suspected of joining the jihadist group.
Their recruitment has raised fears that they may return to carry out attacks on Israel.
In Israel, there has been increasing interest in jihadist groups operating in Syria, such as the Nusra Front, according to Israel Hayom.
Mossad, the Israeli military and the Israeli police are cooperating to combat the radicalisation of Arab Israelis and track the ones that attempt to leave and fight in Syria.
There are concerns within the Israeli intelligence elite that jihadi groups are using Arab Israelis to extract information about the country.
In May, the Shin Bet security force announced that an Arab Israeli from the Negev had been arrested for helping two family members leave the country to fight for the Islamic State (IS) in Syria.
Idris Abu Alqayan, a 23-year-old Salafist, was arrested for planning and financially aiding his brother and cousin's journey from Turkey to Syria. He had allegedly acted as a middleman on social media to help the pair meet with Islamist fighters in Syria.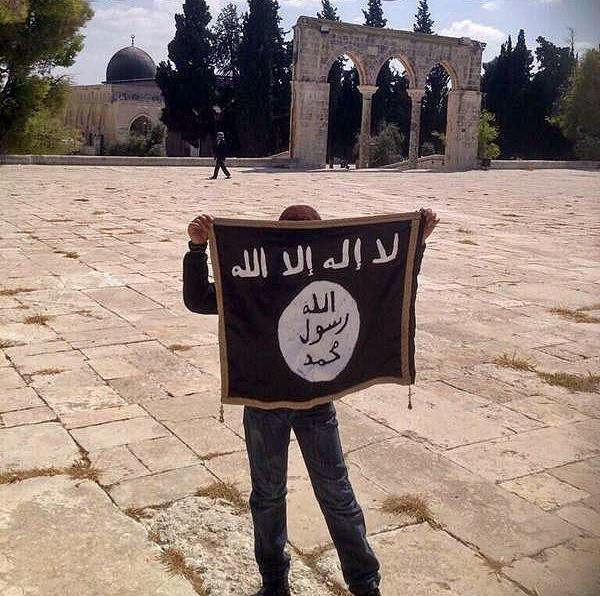 Earlier this week, Israeli officials announced that the Islamic State had been banned from the country and anyone associated with the group would face the full force of the law.
Defence Minister Moshe Ya'alon signed the law that banned gatherings of organisations that were sympathetic or friendly with IS.
The revelation comes after reports that a gathering of thousands of Islamic State supporters took place at Jerusalem's Temple Mount.
The rally, which took place on a recent Friday prayer session, was organised by the Tahrir party, described as the "Palestine branch" of IS.
In July, IS told the Palestinian people it was "only a matter of time" before they reach Palestine to join the fight against "barbaric Jews".
"It is only matter of time and patience before it [IS] reaches Palestine to fight the barbaric Jews and kill those of them hiding behind the gharqad trees - the trees of the Jews," read the statement, released on social media.
The group said it would do "everything within its means" to continue the fight against any obstacle on the way to "Palestine", alluding to the Middle Eastern territory before the creation of the State of Israel in 1948.
"As for the massacres taking place in Gaza against the Muslim men, women and children, then the Islamic State will do everything within its means to continue striking down every apostate who stands as an obstacle on its paths towards Palestine," the group said.